Talent Agency Contracts and Artist Manager Agreements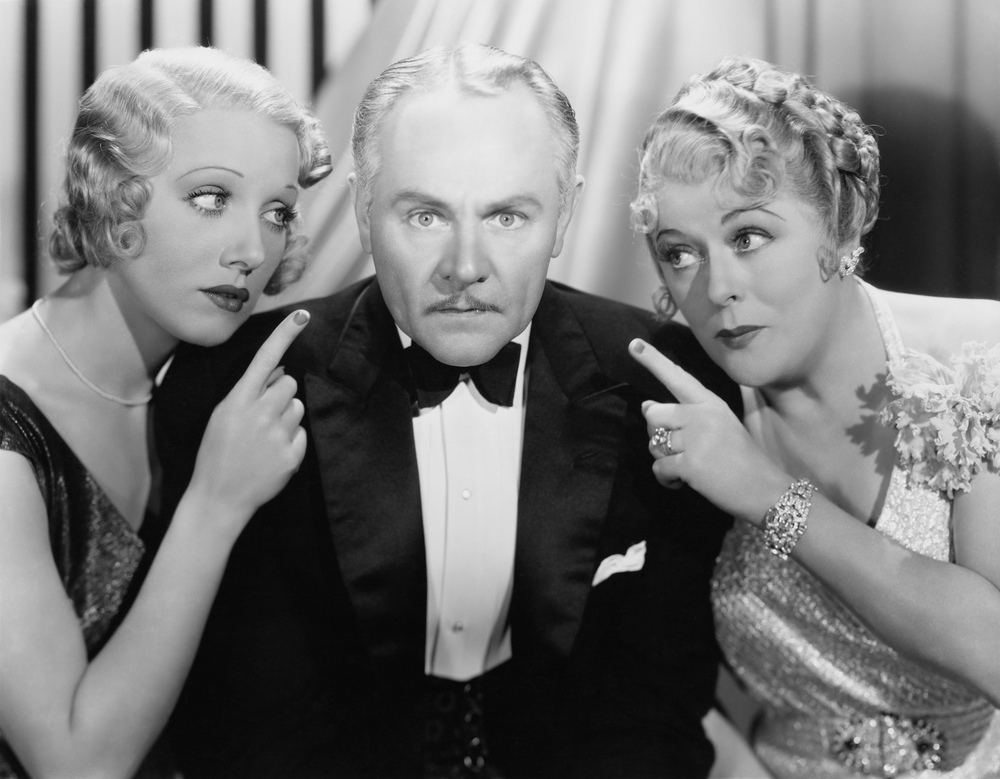 California Talent Agency Contract Attorney Sebastian Gibson
The Right Choice in California Talent and Artist Management Contracts and Entertainment Lawyers
At the Law Firm of Sebastian Gibson, entertainment law is one of our primary areas of endeavor. We represent artists and companies in a wide variety of fields, including film, television, music, publishing, literary rights, modeling and sports.
Sebastian Gibson has well over 35 years of experience both in California and in Great Britain. With dual law degrees in both the U.S. and Britain, Sebastian Gibson has been named a Top Lawyer for the past 8 years in a row by Palm Springs Life Magazine. He has written for the Los Angeles and San Francisco Daily Journal newspapers and is also a published author.
If you've been provided with a talent agency contract, or an artist agreement from a talent agent or artist agency call us so we can review it. If you've been offered a personal management agreement from an artist manager or artist management company, you should call us to have it reviewed as well.
What A Talent Agent Does To Represent Their Artist
In general, a talent agent seeks jobs for the artists they represent in the branches of the entertainment industry. If the artist is an actor, they seek roles for the actor. If the artist is a screenwriter, a musician, a broadcast journalist, etc. they seek jobs in the entertainment industry applicable to the talents of the artist.
Many talent agencies specialize in one or more areas such as modeling (although, model management entities today do everything they can to avoid being called a talent agency in order to avoid having to pay taxes, be licensed as a talent agent or provide insurance to their models).
Literary agencies are another example of where an agency focuses on one area of interest only, that of representing authors and writers. Sports agents also tend to focus simply on their one area of expertise, representing athletes and others involved in the field of sports.
Some talent agencies specialize in representing broadcast journalists. In the field of acting, some talent agencies are more suited to representing actors for stage, film or television while the larger agencies will represent artists in each of these fields.
Larger and more powerful talent agencies cover a number of different fields within the entertainment industry and create departments within the agency for each area of interest.
The more powerful talent agencies who represent a number of the top names in the entertainment industry, will often attempt to package their clients together to obtain work for more of their clients and to give projects greater appeal. Packaging also allows a talent agency to obtain more work for their lesser known artists.
An actor may have more than one agent as long as they don't sign an exclusive talent agency agreement with one talent agent. They might have a talent agent for film and television, a commercials agent for print and commercials, and yet a third agent for voice overs.
A talent manager (as opposed to a talent agent) helps prepare an artist for consideration by potential talent agents and talent agencies. They help their artist decide which talent agent or talent agency to choose, advise the artist on acting classes, acting coaches, photographers and also promote their artists to others in the entertainment industry to try to arrange auditions.
Legally, until it is determined otherwise by the courts interpreting California's Talent Agency Act or the state legislature passes a Management Agency Act, a talent manager may not negotiate an employment contract for their artist without involving a talent agent. If a talent agent is involved, a talent manager can take part in the negotiations.
Consequently, a management contract will provide that the artist acknowledges that the manager is absolutely not holding themself out to be or acting as a talent agent and that their duties as a talent manager do not include seeking or obtaining employment for the artist.
Talent agents obtain work for the artists they represent by promoting their talent, obtaining auditions and then coordinating the details of the employment and negotiating the contract and compensation for their artists.
Some actors only have a talent manager, while others only have a talent agent. Actors with a lot of work will typically have both as well as an entertainment attorney. Unless an actor is in a major market such as Los Angeles, New York and to a lesser extent Chicago or Atlanta, an actor will only have a talent agent. As with models, there are mother agencies who scout to discover and develop artists in order to get them signed with a talent agent and talent manager and then collect a percentage from the agents in a bigger market such as Los Angeles or New York.
In the field of music, booking agents are responsible for booking shows and concerts for their artists. The booking agent handles the details of the booking with the show promoters. A performance agreement is provided by the booking agent to the concert producer and this contract states the artist's requirements.
A music manager or band manager on the other hand, helps their artist or band plan their career by assisting in decisions including bookings, promotions, recording contracts and other deals. In some cases they act as a business manager as well. The manager will help their artist by finding music producers, develop relationships with record companies, music publishers and the public by building a fan base of music lovers. Artists and bands will also usually employ a tour manager.
In California, only a licensed talent agent may seek employment for the artists they represent. Managers may not. A booking agent must therefore obtain a talent agency license in California in order to seek employment for the artists they represent. If a manager seeks to procure employment for an artist without a talent agency license in California, under California's Talent Agency Act, the contract they have with their artist may be voided by the California Labor Commissioner and they may even be required to refund some or all of the commissions earned by them under their contract.
This issue, however, is being litigated in the courts as managers have had to forfeit an estimated $500,000,000 due to the Labor Commissioner's voiding contracts for decades.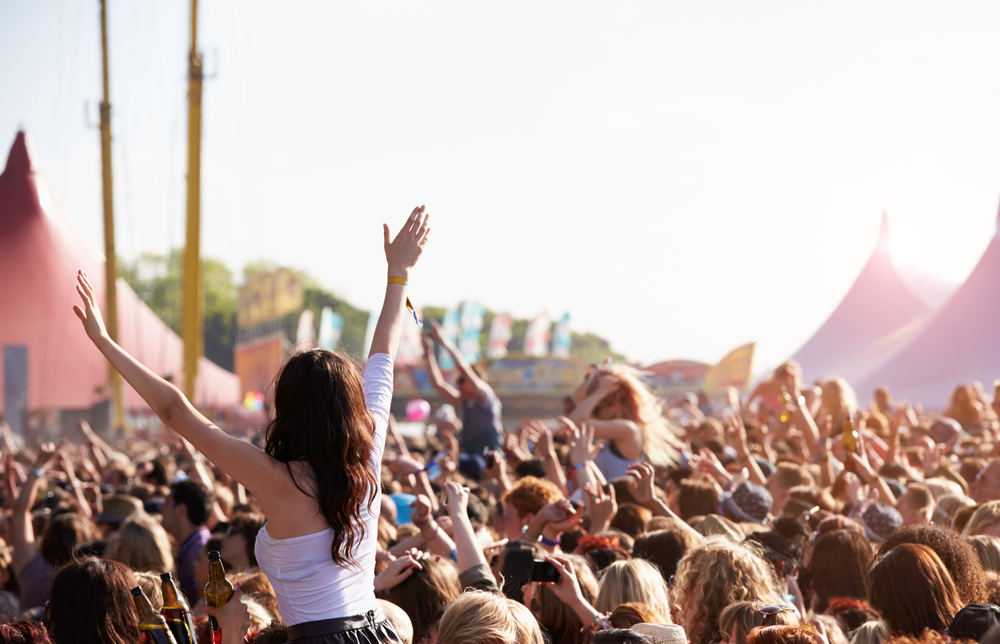 California Talent and Artist Agency Contract Terms
The first thing you need to know is that the talent agency contract or agreement you sign with in California may be an exclusive or nonexclusive agency contract. If it is an exclusive agency contract, you may not sign with any other agency to represent you for the same things, unless the contract is more limited.
Lets say the first talent agent you sign with is representing you only for film and television work. If the contract is explicitly clear on this point, you may still sign with another talent agent should you later begin to write and record music and go on tour.
If the first talent agent you sign with is representing you for film and television work only in the U.S. market, but not in Europe, and the contract is explicitly clear on this point, you can sign with another talent agent to represent you for film and television work in Europe.
Most talent agency contracts, however, do not limit the territories for which they will be representing you as disputes would arise if you made a film in Europe while represented by a European talent agent but the film became a huge success worldwide with ancillary income coming to you in the U.S. market. Additionally, talent agents want to collect their commission on as many streams of income in as many areas of entertainment as they can and for which they have the expertise to represent you.
However, many talent agents do specialize in only certain fields of endeavor. It is not, therefore uncommon, to have a talent agent for film, television and music, while also having an altogether different literary agent for any books you might write and if you are a model, to have a model management agency representing you for your modeling career.
If, while you are represented by a talent agency and anyone pays you directly while under contract with a talent agency who is representing you for the type of work for which you were just paid directly, you will need to provide that payment to the talent agency so they may take their commission and then provide you with your percentage of the payment.
It is common for a talent or artist agency to be paid a commission on every penny you earn while under contract. That commission is generally 10%. It can be lower but not higher. Talent managers, as opposed to talent agents, generally request 15 to 20%. If an actor has a talent agent as well as a personal manager, the actor's manager will often reduce his or her commission to 10%.
With bigger (more powerful) talent agencies, an agent will sometimes take in lieu of a commission, a percentage of a budget or license fee to be paid by the film studio. However, there are certain things that should never be part of a talent agency's commission for representing an actor. Among those items which should not be subject to the talent agency's commission are travel, the actor's expenses (such as living expenses and meal allowances), and other items such as per diems.
On the other hand, an artist's daily pay, their overtime, session fees, cancellation fees and residuals (in some cases) are subject to an agent's commissions. If the artist is a member of SAG or AFTRA, there are guidelines which provide what is and isn't subject to a talent agent's commission.
Talent agents will seek to provide in their agreements that after you are no longer under contract with the talent agency, in the event you are compensated for any services rendered or agreed to be rendered or negotiated during the term of the talent agency contract, or any extensions, renewals, modifications or substitutions of those services, you must still pay the talent agency their commission, no matter how long it may be after the contract has expired.
Likewise, in the event the talent agency receives payment from any services rendered or agreed to be rendered or negotiated during the term of the talent agency contract, or any extensions, renewals, modifications or substitutions of those services, they have a right to deduct their commission and have a duty to pay you the remainder. It is thus vitally important that you ensure that the talent agency has you current contact information after leaving the agency and for as long as you are alive so they know where to send any payments due you.
The issue, however, of whether a talent agency should be entitled to payment for services after the contract duration has expired is a matter for negotiation. An attorney will generally want to change the wording so to ensure that only projects actually negotiated during the term of the talent agency agreement are subject to the talent agency's commission.
A talent agency agreement, exclusive or nonexclusive may not exceed 7 years in duration. Normally, they are less than that. The duration of the contract is negotiable. The term is usually between 1 to 5 years in duration. AFTRA and Equity (the unions) restrict the duration of an actor's initial contract term to 1 year, but after that the term can be renewed for a longer period of time.
Just as with modeling agency contracts, in many states, talent or artist agency agreements will provide that the talent agency may obtain in addition to their commission from any payments made for your services, a further service fee from clients for whom you provide your services. That service fee goes directly to the talent agency. You have no right to any portion of it. While this does not seem fair, it is in fact customary in the entertainment and modeling industries. In California such a provision is not contained in talent agency agreements.
When you sign a talent agency agreement as an artist, you are authorizing the talent agency in California or in whatever state the talent agency does business, to approve and permit the use of your name, photographs, likeness, voice and theatrical materials in the entertainment industries. You are further authorizing them to contract on your behalf and to collect and receive sums for your services and to deposit them directly into the talent agency accounts without your signatures, and to deduct any and all amounts owed to the talent agency.
In addition, by virtue of the contract you sign, the talent agency is authorized to sign photographic and other releases on your behalf.
Most talent agencies will claim that you are an independent contractor and that all they do is advise and counsel you in the development of your professional career as an artist, rather than seek employment on your behalf, all in an attempt to avoid having to pay taxes on your behalf. The successfulness of this attempt varies state to state and country to country. In California, the talent agency states that they agree to use all reasonable efforts to procure employment for the artist in the field or fields of endeavor specified in the talent agency agreement.
In California talent agency contracts, there should be a provision which states that in the event the artist does not receive a bona-fide offer of employment from a responsible employer during a period of time in excess of four consecutive months during which time the artist shall be ready, able, willing, and available to accept employment, either the artist or the talent agency shall have the right to terminate the contract.
Most talent agency contracts simply state that the talent agency is representing the artist for the rendition of the artist's professional services as an artist, or otherwise, in the fields of motion pictures, legitimate state, radio broadcasting, television and other fields of entertainment. However, actors will often carve out some types of services and if they are already involved in certain projects, they will carve out those projects.
Controversies arising under talent agency contracts in California must be referred to the Labor Commissioner of the State of California and this must be referenced in the talent agency agreement.
Additionally in California, in the event the talent agency collects a fee or expenses from the artist for obtaining employment and then fails to procure such employment or is not paid for the employment, the talent agency shall upon demand by the artist, repay to the artist the fee and expenses collected. If the agency does not repay the fee and any expenses collected from the artist, the talent agency is required to pay an additional amount equal to the amount of the fee to the artist.
As in other states, California has additional rules regarding the employment of minors in the entertainment industry.
In addition to the talent agency contract in California, which is a general services agreement (GSA), a talent agency franchised by the American Federation of Television and Radio Artists (AFTRA) or Actors' Equity Association (Equity) will commonly have an actor sign the union agency agreement if the actor's services fall under the union's jurisdiction.
The GSA covers services not covered by union agreements such as personal appearances and endorsement deals.
Hiring A Personal Manager or An Entertainment Attorney Instead Of Or In Addition To A Talent Agent
Some actors will employ a personal manager and/or retain an entertainment attorney instead of a talent agent. Management agreements are not subject to union protections, and depending on the state and how they are worded, may not be subject to the approval by the state.
Entertainment attorneys and the retainers that artists sign with their attorneys are also not subject to approval by the state or subject to union protections. While an entertainment attorney will generally not be involved in obtaining work for the artist, they are best suited for reviewing the artist's employment agreements and endorsement deals.
The entertainment attorney will have the artist sign a retainer agreement which states what the hourly rate is of the attorney and will in most cases, request an initial retainer (in the thousands to be paid by the artist) against which the attorney bills his or her time spent representing the artist.
An entertainment attorney may, depending upon their client and the projects the client is involved in, choose to take a fee in the range of 5 to 10% of the artist's earnings in lieu of billing their hourly rate against the artist's retainer. The percentage may be negotiated in part on the artist's track record in the entertainment industry as well as in part on the experience of the attorney. The attorney may take a smaller percentage from a well established artist or take a commission only on income associated with the attorney's services.
As a result of a case in which the Labor Commissioner ruled that an attorney had violated the Talent Agencies Act by "procuring employment" for his client without a talent agency license, an attorney should not seek to obtain employment for an artist but rather be involved in negotiating the contracts for that employment.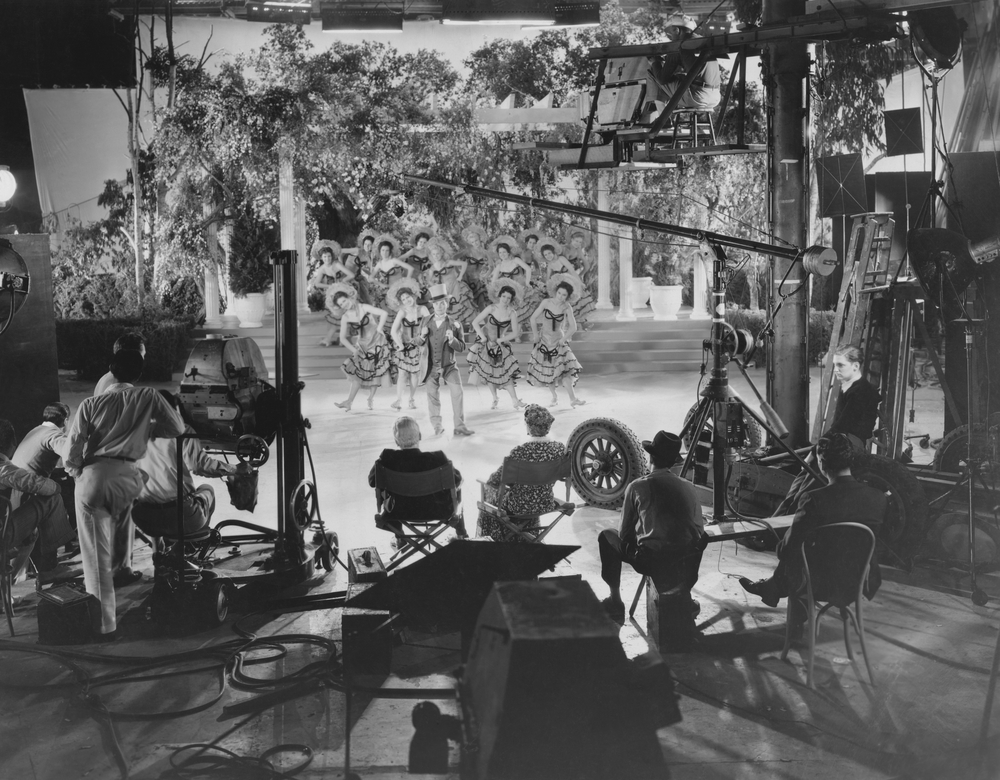 Personal Management Agreements and Their Contract Terms
The typical management agreement seeks a duration of 3 to 5 years in length as the manager seeks to obtain a sufficient time in order to obtain a return on their investment of time and efforts in managing the artist. A shorter period of time can be negotiated with options for renewal in order to allow the artist to move on if the talent manager is not helping the artist to move ahead in their field within the entertainment industry.
In the music industry, talent managers in the past have often provided that their contract automatically would renew upon the artist entering into a recording contract and then extended until the end of the artist's requirements to record however many albums under that contract.
A manager wants their agreement to include compensation for as many possible entertainment related fields and activities as possible in order to maximize their return. An artist may want to limit the activities and income streams out of which the manager will be compensated.
The manager's commission percentage should be based on the manager's experience and their connections within the field or fields of the entertainment industry which the artist is involved in.
A manager wants all of the artist's moneys to be filtered through them while an artist may be wary of allowing this having someone else in charge of this. If a manager does not have control of the money, they may want the artist to employ an independent business manager or CPA (an expense an artist may be unwilling or unable to afford) to handle the money.
As with talent agency agreements, another sticking point in negotiating a management agreement is how long after the term of the agreement the manager shall still be entitled to their commission on deals negotiated during the term of the agreement and then possibly extended after the agreement's term has expired. The most logical way to resolve this issue is to put a cap or end date on the manager's commission or period of time during which they will be entitled to a commission.
As with other agreements in the entertainment industry, an artist should seek that a section in the agreement allows the artist to walk away if certain conditions are not met such as certain career advancements, as well as in the event of a material breach of the agreement by the manager, the manager's death, bankruptcy, embezzlement or retirement, and in the event the manager unreasonably refuses to allow the artist to accept employment the artist wants to accept.
As with talent agency agreements there should be provisions for what the manager shall be allowed to approve and permit with respect to the use of your name, photographs, likeness, voice and theatrical materials within the entertainment industries.
The management contract needs to also address how and where disputes shall be resolved, for instance, by mediation or arbitration and how the parties shall select a mediation or arbitration service or the exact person to act as an arbitrator or mediator and what state's law shall apply.
Modifications of Approved Talent and Artist Agency Contracts in California
While talent agency contracts used by a talent agency must be approved in advance by the California Labor Commissioner and any substantial changes to a previously approved contract must also be submitted and approved, certain minor modifications of contract forms approved by the Labor Commissioner are not required of the talent agency to obtain further approval.
These minor modifications include the carving out of certain fields of representation within the entertainment industries, any reductions in the four-month termination provision, any additional services the talent agent shall provide to the artist and any other modifications that favor the artist over the talent agent.
A talent agent may not act as both a talent agent as well as the artist's talent manager and collect two commissions.
California Talent And Artist Agency Contract Lawyer Sebastian Gibson
Before you sign any type of contract or agreement in the entertainment industry call entertainment attorney Sebastian Gibson to have it reviewed. We'll compare your talent agency agreement or artist management contract and any other agreement you've been offered with other contracts we've reviewed and advise you what you should seek to have changed or even if you should sign the contract in the first place. If you wish, we can negotiate the contract you've been offered or draft an agreement to replace the one you've been offered.
Even though talent agency contracts must be approved by California Department of Industrial Relations, minor changes can be made to those contracts, especially where the new terms favor the artist over the talent agency. Personal management contract do not need approval by the California Department of Industrial Relations. Hence, they can be drafted or redrafted from scratch.
Signing a bad talent agency contract or personal management agreement can put an end to your hopes before you ever really get started in your endeavors, so if you can afford to do so, have an entertainment attorney look over every contract you receive before signing it.
If you take the precaution of understanding what you are being offered, what the right talent agent or personal manager can do for you, and you have talent, you can go a long way pursuing your dreams with your career in the entertainment industry.
California Entertainment Attorney Sebastian Gibson
Palm Springs Personal Injury Lawyer and Palm Springs Business and Entertainment Attorney Sebastian Gibson has a prestigious history of helping individuals with their insurance claims, trademarks and business matters throughout the Coachella Valley from Palm Springs to Palm Desert, Indio and Coachella and in the upper desert from Yucca Valley to Twentynine Palms as well as in San Diego, Orange County, on the Central Coast of California and internationally.
If you've had an auto, truck, motorcycle, pedestrian or bicycle accident and need a Palm Springs Car Accident Lawyer for your injuries or need an experienced business attorney for your company in the Coachella Valley or in Orange County, call attorney Sebastian Gibson. Named a Top Lawyer for 8 years in a row by Palm Springs Life, it's not surprising Sebastian has also been recognized as a "Suberb" Lawyer by Avvo, their highest rating, which rates attorneys all across the U.S.
With law degrees in both California and in Great Britain, and decades of experience in California and internationally as well in areas such as trademark protection, business contracts, trucking and logistics, insurance law, wrongful death litigation, mediation, publishing, modeling and entertainment, and international law, Sebastian Gibson has been the attorney of choice for decades by individuals with the need of an experienced personal injury, accident, insurance, business and entertainment lawyer with the experience to handle matters in a swift and cost effective manner.
With offices in Palm Desert and Orange County, Palm Springs Personal Injury Attorney and Palm Desert Business Lawyer Sebastian Gibson can in most situations meet with you and can also advise you by phone the same day when you need assistance most. Personal injury and accident cases are handled on a contingency fee basis. Business and entertainment matters are handled at an hourly rate or a flat rate which we will endeavor to make affordable to your situation.