Van and Bus Injuries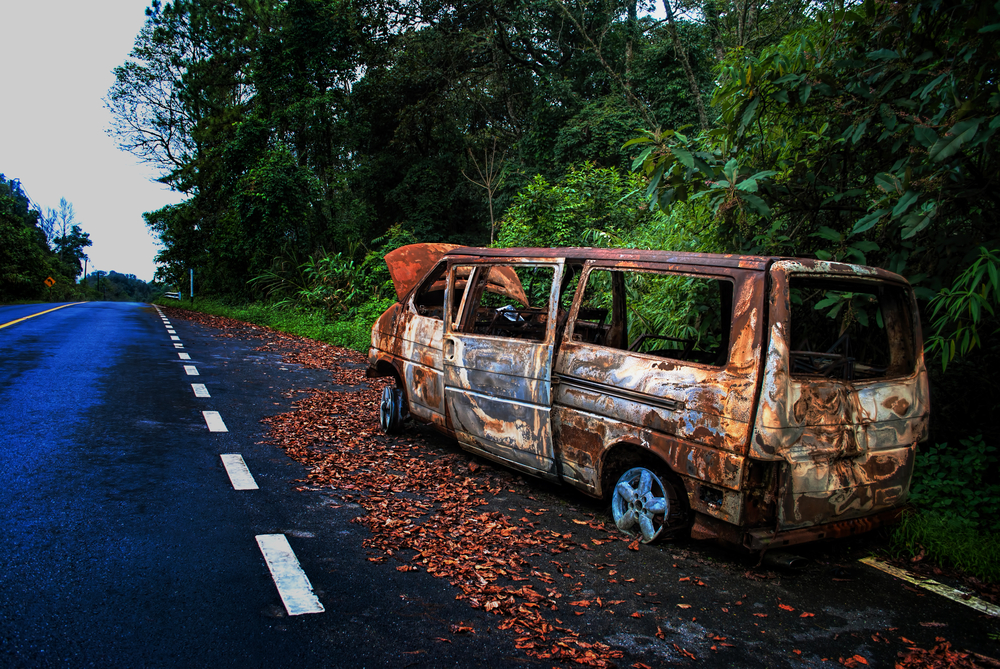 PALM SPRINGS VAN AND SHUTTLE ACCIDENT LAWYER SEBASTIAN GIBSON
The Right Choice in Personal Injury Attorneys
When you've been injured in a van or shuttle accident in the Palm Springs area on the way to a sporting event, a casino, on the way to or from work or the airport or in any other situation anywhere in California, finding the right Palm Springs van and shuttle accident attorney is essential to protect your rights and to make sure you obtain the compensation you deserve for your injuries and all you've been through.
Sebastian Gibson offers over 40 years of experience representing traffic accident victims and clients who deserve the best in legal representation and is ready to provide immediate assistance to you and yours after an accident.
When you work with Sebastian Gibson, you're working with someone named a Top Lawyer in Palm Springs Life Magazine year after year after year, and an attorney you can count on who has the determination to obtain a result you can be proud of.
Palm Springs Personal Injury Lawyer and Palm Springs Business Attorney Sebastian Gibson has a prestigious history of helping individuals with their insurance claims, trademarks and business matters throughout the Coachella Valley from Palm Springs to Palm Desert, Indio and Coachella and in the upper desert from Yucca Valley to Twentynine Palms as well as in San Diego, Orange County, on the Central Coast of California and internationally.
If you've had an auto, truck, motorcycle, pedestrian or bicycle accident and need a Palm Springs Car Accident Lawyer for your injuries or need an experienced business attorney for your company in the Coachella Valley or in Orange County, call attorney Sebastian Gibson. Named a Top Lawyer for 6 years in a row by Palm Springs Life, it's not surprising Sebastian has also been recognized as a "Suberb" Lawyer by Avvo, their highest rating, which rates attorneys all across the U.S.
With law degrees in both California and in Great Britain, and decades of experience in California and internationally as well in areas such as trademark protection, business contracts, trucking and logistics, insurance law, wrongful death litigation, mediation, publishing, modeling and entertainment, and international law, Sebastian Gibson has been the attorney of choice for decades by individuals with the need of an experienced personal injury, accident, insurance, business and entertainment lawyer with the experience to handle matters in a swift and cost effective manner.
With offices in Palm Desert and Orange County, Palm Springs Personal Injury Attorney and Palm Desert Business Lawyer Sebastian Gibson can in most situations meet with you in your home, hospital or business and can also advise you by phone the same day when you need assistance most. Personal injury and accident cases are handled on a contingency fee basis. Business and entertainment matters are handled at an hourly rate or a flat rate which we will endeavor to make affordable to your situation.
Tired of trying to reach an attorney who will actually answer your calls or respond to your emails? Call us and see the difference when you've chosen the right Palm Springs van and shuttle accident lawyer for your case.
Who Is Responsible When A Van or Bus Accident Occurs?
Who is at fault for a large passenger van, bus, mini-bus or casino bus or van accident in California?  While it is often the driver of such vans or mini-buses taking sports teams to sporting events or gamblers to Indian casinos, sometimes the cause of the accident or the additional injuries caused when such vans and busses rollover is a defect in the design and manufacture of these vehicles.
When large 12 and 15 passenger vans are loaded with passengers and sporting gear or luggage, a van this large can have a higher center of gravity and be more prone to rolling over.  Rather than face the high cost of buying newer or safer vans or larger vehicles, many such vans are still in use to transport sporting teams and gamblers to their destinations.
Palm Springs van and shuttle accident lawyer Sebastian Gibson has been recognized by Palm Springs Life Magazine as One of the Top Lawyers of 2016, 2015, 2014, 2013, 2012 and 2011.  He's been called "Brilliant" and "A Legend."  If you want a top Palm Springs van and shuttle accident lawyer on your side, call Sebastian Gibson at (760) 776-1810.
What Is The Statute Of Limitations For Filing A Lawsuit For Damages For Injuries From A California Van Or Bus Accident?
The statute of limitations, which is the date by which you must file a lawsuit in the appropriate court for your injuries resulting from an accident in California, a dog bite or for a wrongful death is two years. If the injured party was a minor at the time of the accident, you have a longer period of time to file suit, namely up until one year after the minor turns 18.
There are other exceptions to the statute of limitations and there are different statutes of limitations for each area of law, such as breach of contract actions, etc.  One of the most important exceptions is that for claims against any type of public entity such as a school, city or city bus line, a claim must be filed with the city within 6 months of the accident.
For an analysis of the statute of limitations for any type of legal matter, it is essential to have Palm Springs van and shuttle accident lawyer Sebastian Gibson analyze your case to determine whether the statute of limitations has already passed or if you may still file a lawsuit.
Palm Springs Van and Bus Accident Lawyer
For over a quarter of a century, the Law Firm of Attorney Sebastian Gibson has been representing personal injury victims from such accidents and other types of personal injury vehicle accidents in the Palm Springs and Palm Desert area of the Coachella Valley, in Orange County and throughout Southern California.
With law degrees in both the U.S. and the U.K. and over 35 years of practice in both the U.S. and internationally, Sebastian Gibson has been recognized by Palm Springs Life Magazine as One of the Top Lawyers the last six years and by Avvo as a "Superb" Lawyer, their highest rating, for good reason.
Call Palm Springs Bus, Van and Shuttle Accident Attorney Sebastian Gibson for Your Case
If you're looking for the best lawyer for your van or bus accident, consider Sebastian Gibson.  With offices in Palm Springs, Palm Desert, Rancho Mirage, San Diego and Newport Beach, our lawyers can assist you with a van or bus accident in the Coachella Valley, Orange County and anywhere in Southern California.
There can be negligence of the driver of these vans and buses in driving too fast, in taking corners too fast or in stopping too suddenly.  Drivers may also be negligent in driving too fast in bad weather on wet or icy roads.  Some drivers of large vans and buses have in the past been found to be unlicensed or improperly licensed while others have caused accidents by falling asleep on the road.
There can also be negligence on the personnel who load these vans and buses with too much equipment or with more passengers than they are built to carry.
A routine or minor accident in another vehicle can become a major catastrophe when a van this size or a bus loaded with passengers is involved in a rollover accident.  What would otherwise be minor soft tissue injuries resulting from an accident can instead cause life-threatening injuries, fractures, debilitating neck and back injuries and fatalities.
If you or a loved one has been injured in a passenger van, bus, mini-bus or casino bus accident in Palm Springs, Palm Desert, Rancho Mirage, Indio, Coachella, Orange County, or anywhere in California, call the Law Firm of Palm Springs van and shuttle accident lawyer Sebastian Gibson at (760) 776-1810.