Palm Springs and Orange County Car Rental Accident Attorney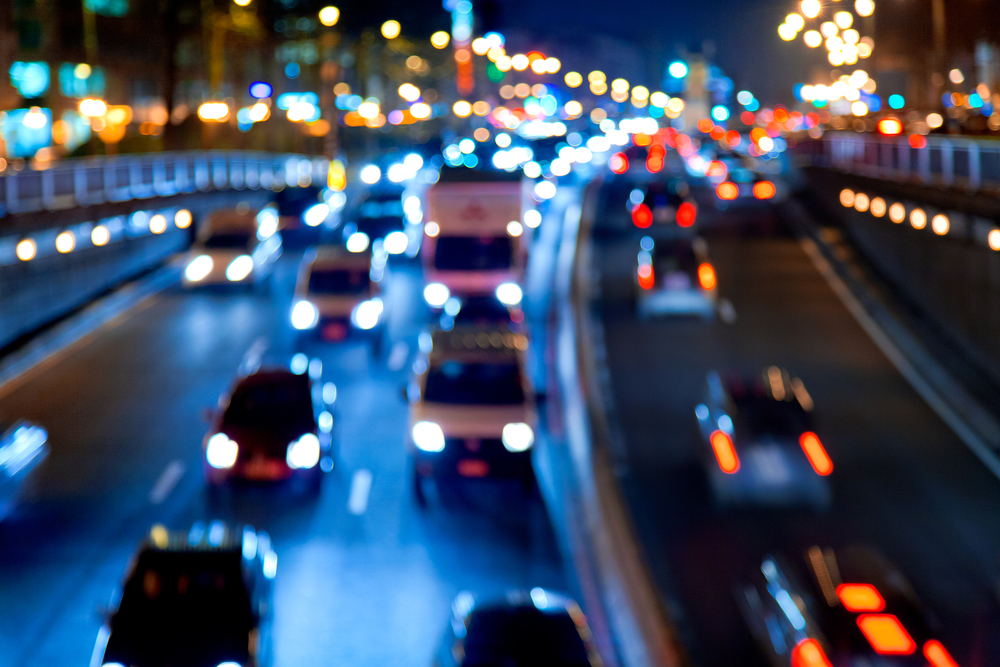 Palm Springs and Orange County Rental Car Personal Injury Lawyer Sebastian Gibson
The Right Choice in Car Rental Accident Personal Injury Attorneys in California
Visitors to popular areas such as Palm Springs and Orange County and other areas from the desert to the beach and to mountain ski resorts often rely on rental cars for their transportation.
Unfortunately, most tourists are unfamiliar with the area, the location of their hotel, restaurants they want to visit, the location of local attractions and where they may have friends in the area. If they are from another country, they may even be unfamiliar with California traffic laws.
They may also be unfamiliar with much of the technology on new cars, and will often be driving while they attempt to work the unfamiliar radio controls, side view mirrors, seat positions and air conditioning.
It is while in this vulnerable situation that accidents in California rental cars occur either through the fault of the driver of the car rental or due to another driver's fault.
Today there are millions of rental cars in service and on the roads across the U.S. California is one of the most visited states in the country. Even if you're not renting a car at the moment, you remain at risk of being injured or killed by a person in a car rental in California.
In the Coachella Valley where there are large music festivals occurring annually such as the Coachella Valley Music and Arts Festival in Indio, Stagecoach and now Desert Trip, and other events such as the Palm Springs International Film Festival and the BNP Paribas Open Tennis Tournament in Indian Wells, rental cars are frequently used by the large number of local residents and out of town visitors to the events.
Similarly, in Orange County where there is a population of millions, hundreds of thousands of tourists at any one time visiting attractions and thousands of restaurants, bars and nightclubs for locals and visitors to choose from in popular coastal cities such as Newport Beach, Laguna Beach, Huntington Beach, rental cars fill the parking lots at Orange County hotels, shopping malls and on the freeways.
At the Law Firm of Sebastian Gibson, we have over 35 years of experience representing car accident victims in California, and many of them have involved parties injured in car rentals or by drivers of rental cars.
California Car Rental Accident Lawyer Sebastian Gibson
For well over 35 years, attorney Sebastian Gibson has been representing the rights of accident victims in California. Named a Top Lawyer for the past 8 years by Palm Springs Life Magazine and rated a "Superb" Lawyer (their highest rating) by Avvo which rates attorneys all across the U.S., Sebastian Gibson has fought for victims of car accidents and obtained millions and millions of dollars, year after year.
Today with the growing number of rental cars on the road and a growing number of tourists visiting the Coachella Valley and Orange County, accidents involving car rentals continue to grow. Sebastian Gibson is the attorney to turn to when you've been involved in an accident anywhere in California either while driving a rental car or when someone else driving a car rental causes you to be injured.
If you've been seriously injured in a collision involving a rental car, call the Law Firm of Sebastian Gibson. Whether your accident occurs in Orange County anywhere from Anaheim to Newport Beach, throughout the Palm Springs and Coachella Valley area or on the coast from San Diego to San Francisco, Sebastian Gibson is the right choice and will seek the compensation you deserve for what you've been through and what it may take in the future to make you whole.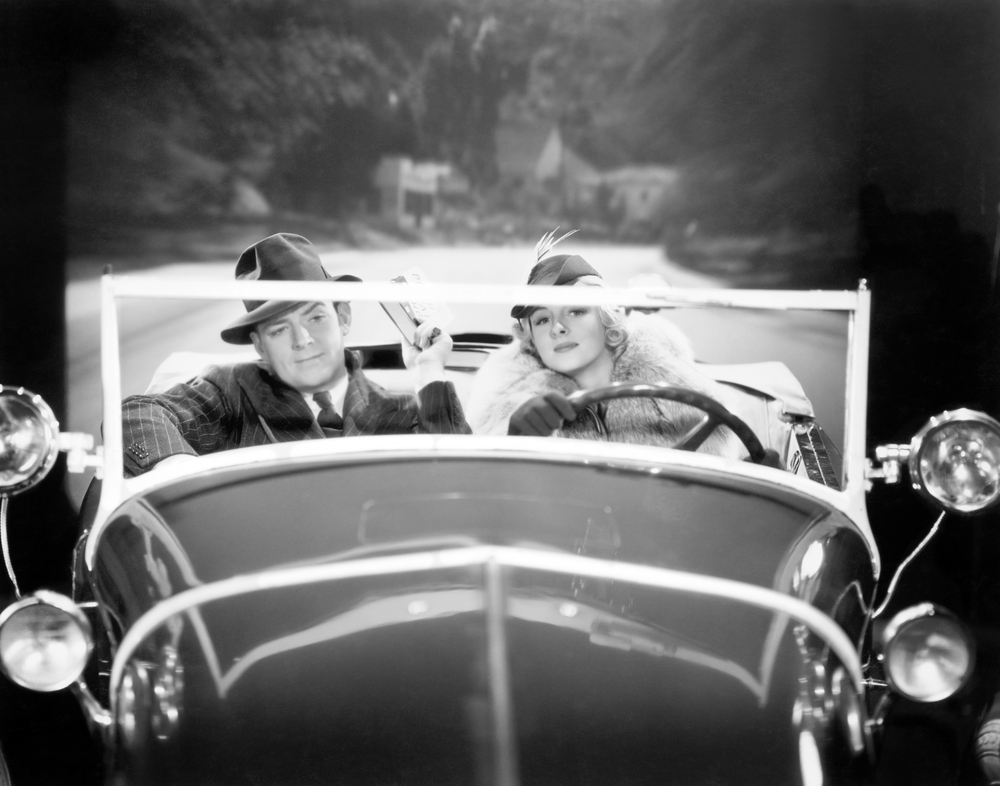 California Rental Car Insurance
When you rent a rental car in California, the rental car employee who handles your car rental will routinely ask if you want one of two things, "full coverage" or "basic coverage."
What the rental car company employee is asking is whether you want supplemental (excess) insurance coverage that takes effect to the extent your personal policy coverages are inadequate to cover you for accidents you cause, accidents caused by another driver, damage to the rental car, medical bills and ambulance bills you incur in an accident, death benefits for you and any passengers, and any lost profits resulting to the car rental business while the car you've just rented is being repaired or totaled.
"Full coverage" depending on the car rental company will typically cover all of these situations to the extent your own personal insurance policy does not or its coverage is less than that provided to you by the car rental company's insurance plan.
Alternatively, "basis coverage" is typically simply a damage waiver (described in more detail below" which simply provides the renter of a car with a waiver of or reduction of responsibility for damage to their rental car and any lost profits the car rental business may suffer while the rental car is being repaired or totaled.
Car rental companies purposely ask car renters the question in this manner (Do you want full coverage or basic coverage) because it suggests there is no third option. Additionally, while one is in front of their loved ones, who would want to answer that they only want basic coverage for their loved ones?
By asking the insurance question in this manner, and often while the car renter is already sitting in the car they will momentarily drive off in, car renters are sometimes led to believe there is no third option, namely to refuse any additional insurance whatsoever and simply rely on their own car insurance, the limits of which are what they purchased on their own policy.
Once a person renting a car has declined both "full coverage" and "basic coverage," the car renter is asked to initial on the car rental contract that they've waived these additional insurance coverages. If the rental car customer independently asks if their own insurance covers the same situations, the answer is something no rental car company employee can answer for certain, which again likely leads to many car renters purchasing these additional insurance coverages.
Car Rental Insurance Options in More Detail
A "Damage Waiver" (DW), Collision Damage Waiver (CDW) or a Loss Damage Waiver (LDW) waives or reduces the person getting a car rental of responsibility for the loss of or damage to a rental vehicle as a result of it being damaged or stolen, including, but not limited to towing, storage, loss of use, administrative fees and/or diminishment of value, subject to the terms of the rental car company's rental agreement. Technically, this is not insurance. Despite the limited usefulness of this coverage, this coverage alone or in conjunction with the below coverages can cost as much as $29.99 even at a discount car rental company. With some car rental companies, a rental car customer can still be responsible for up to $500 for vandalism unrelated to theft.
If one purchases what is called a Limited Loss Damage Waiver (LLDW), or Partial Damage Waiver (PDW) it may have a cap on the amount of the waiver. With some rental car companies, the renter is waived of responsibility for damage to the car up to only $1,000. If the damage is more than that, the car renter is responsible for the excess (and even if they have coverage on their own insurance, they may automatically be charged by the car rental company and then have to seek reimbursement from their own car insurance, unless the car rental company agrees to work with the renter's insurance company).
Anyone renting a car must keep in mind that coverages such as these, only apply, even if purchased, if the damage or loss or any accident occurs while the car is being driven by an authorized driver (the person renting the car unless an extra amount was paid to have an additional driver on the car rental contract).
Even if the rental car is being driven by the authorized driver, some coverages may not take effect if it's determined by the car rental company that the vehicle was being driven recklessly, for instance while legally intoxicated or under the influence of alcohol, drugs or other absorbed elements (we're not sure what "other absorbed elements" would include), or for other reasons which may include operating the rental car in the course of a felony, towing or pushing anything, or while it's being used in a speed contest, commercial use or for driver training.
Personal Accident Insurance (PAI) if purchased provides the car renter and the renter's passengers with medical expenses, ambulance expenses and death expenses for an accident. As with most of these insurance coverages, there are exclusions. Some exclusions include intentional self-inflicted injuries, suicide, or attempted suicide, while insane or sane, committing or attempting to commit an assault or felony, and engagement in an illegal occupation, among others.
The medical coverage of (PAI) is usually in the range of $2,500 to $3,500 with ambulance benefits around $150 for the renter and each passenger. The death benefit is typically $175,000 for the renter but oddly only around $17,500 for a passenger. Some car rental companies sell Personal Accident Insurance Plus (PAI – Plus) or something similar which has higher benefits.
Personal Effects Coverage (PEC) which is sometimes offered in conjunction with Personal Accident Insurance (PAI) insures the personal effects of the person contracting for a car rental, and the effects of any additional drivers and can also cover members of the car renter's immediate family traveling with the renter. PEC coverage typically has a maximum cap in the range of from $600 per person to $1,500 or 1,800 for all claims but there are exclusions for items such as currency, coins, stamps, deeds, securities, bullion, and items most people would never think might be excluded such as animals, artificial teeth and limbs.
Supplemental Liability Protection (SLP), Liability Insurance Supplement (LIS) or Additional Liability Insurance (ALI), if purchased, often, if not usually, provides the car renter and any authorized drivers with up to $1,000,000 excess (in some states it may even be primary) coverage for claims by third parties.
Anyone renting a car who wants to ensure they are covered for everything possible, should ask if the SLP or LIS covers personal injury to them or their passengers or family members caused by third parties, namely by other drivers who have no insurance, minimal insurance, or who is a hit and run driver. If the SLP or LIS insurance does not provide uninsured/underinsured motorist protection, and the car rental customer wants that coverage (for instance when they don't have it on their personal car insurance policy) they need to ask if the car rental company offers Uninsured/Underinsured Motorist Protection (UMP) which they might, for an additional charge. If offered, depending on the state and the rental car company, it typically may provide either $100,000 or $1,000,000 in coverage.
Whenever a person sees the word "excess" in connection with this type of insurance, they should understand that the coverage only takes effect after the coverage of the car renter's personal policy with their own insurance company is first exhausted. If the rental contract states that this coverage is "primary" then it pays from the first dollar instead of coming into play only after the car renter's personal policy coverage is exhausted.
Roadside Assistance Protection (RAP) provides car rental customers with a waiver of any obligation to pay for items such as lost keys, running out of gas or getting locked out of the rental car, all of which, most car rental customers would have probably thought they would never be charged for in the first place, but may be depending on the car rental company.
Credit Card Insurance Coverage on Car Rentals
Anyone using a credit card to reserve and pay for a rental car may have additional insurance to cover a car rental. Each credit card company, however, has different coverages and exclusions and many now sell rental car coverage plans to their cardholders which offer additional options and differing coverage amounts. As some cards offered different protection automatically in the past, this is now a further area of confusion for people in the process of getting a rental car who may have thought they were automatically covered by their credit card for a situation only to learn after an accident that they aren't.
As a benefit of membership, many credit cards in the past have offered some kind of car rental protection. Generally, however, they do not cover personal injury or liability for causing a personal injury but may cover collision.
Those credit cards that still provide such coverage, generally only provide secondary coverage, in other words coverage after you have already filed a claim with your personal car insurance. The credit card coverage then only comes into play when your car insurance coverage is exhausted or fails to cover you at all.
With some credit card companies, you can purchase primary coverage, but at a price by enrolling in their premium car rental protection plan.
As with all insurance coverage, even the coverage provided by some credit cards, there are exclusions. The length of the car rental and the type of vehicle, among other things may affect coverage.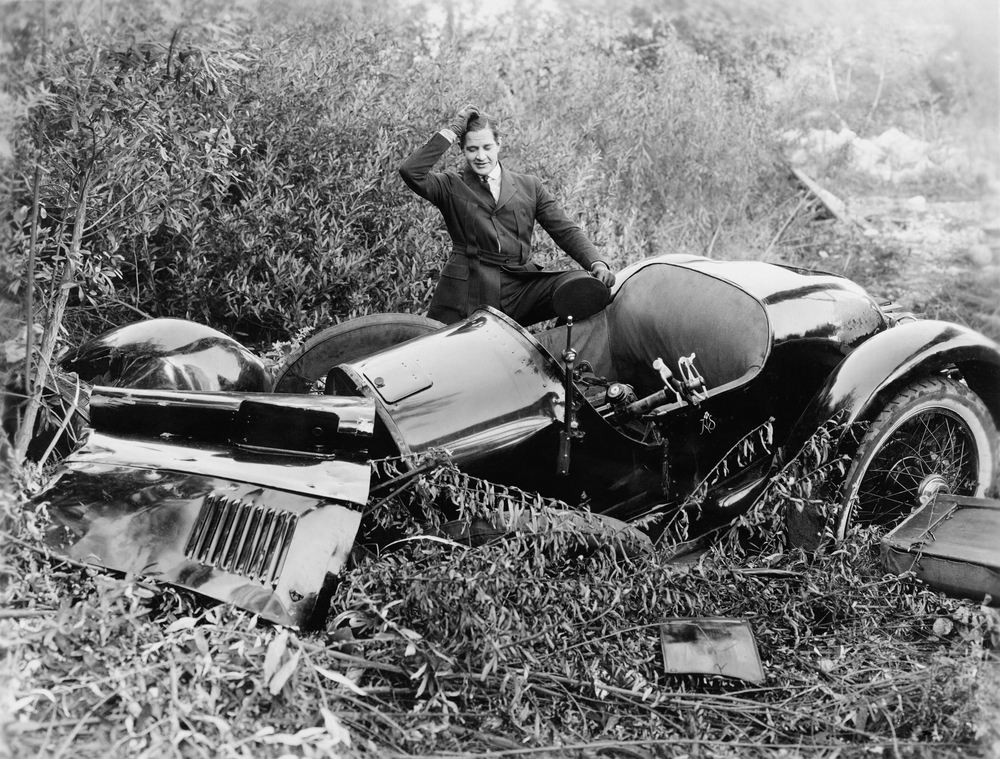 Consequences of Declining Rental Car Insurance After An Accident
When a person renting a car declines car rental company's insurance, the car renter must rely on their own insurance policy to cover them if they are involved in an accident. This can be a problem if they have a small amount of insurance coverage or no coverage at all for certain things.
If a car renter has only the minimum required amount of coverage required by the State of California, they will have only 15,000 per person and $30,000 per accident of liability coverage (which covers other parties they hit and injure) and $5,000 of property damage.
If anyone suffers injuries and has a claim for over $15,000 or any group of people hurt have claims worth more than $30,000 in total, the person renting the rental car who didn't purchase additional coverage from the rental car company is personally on the hook for the additional damages.
If more than $5,000 of property damage is caused in the accident (and there aren't many cars on the road that are only worth $5,000) again the person renting a car will be responsible for the additional property (car) damage they caused.
Car Rental Accident Attorney Sebastian Gibson
With law degrees in both California and Great Britain and well over 35 years of experience, California car rental personal injury lawyer Sebastian Gibson is the attorney to turn to when you've been involved in a car accident or collision involving a rental car.
Sebastian Gibson has written hundreds of articles on the internet as well as articles for the Los Angeles and San Francisco Daily Journal and is the author of a book published in 2012. He regularly writes articles for legal websites in order to provide free and comprehensive information to accident victims they would otherwise have difficulty finding on the web.
If you've been injured in a car rental accident or collision in California, turn to Sebastian Gibson. With offices in Palm Desert and Newport Beach, Sebastian Gibson offers his knowledge and experience to car accident victims throughout California, from San Diego to Palm Springs, from the Coachella Valley to Orange County and up the coast from Los Angles to San Luis Obispo and beyond.