California Moped and Electric Scooter Accident Lawyer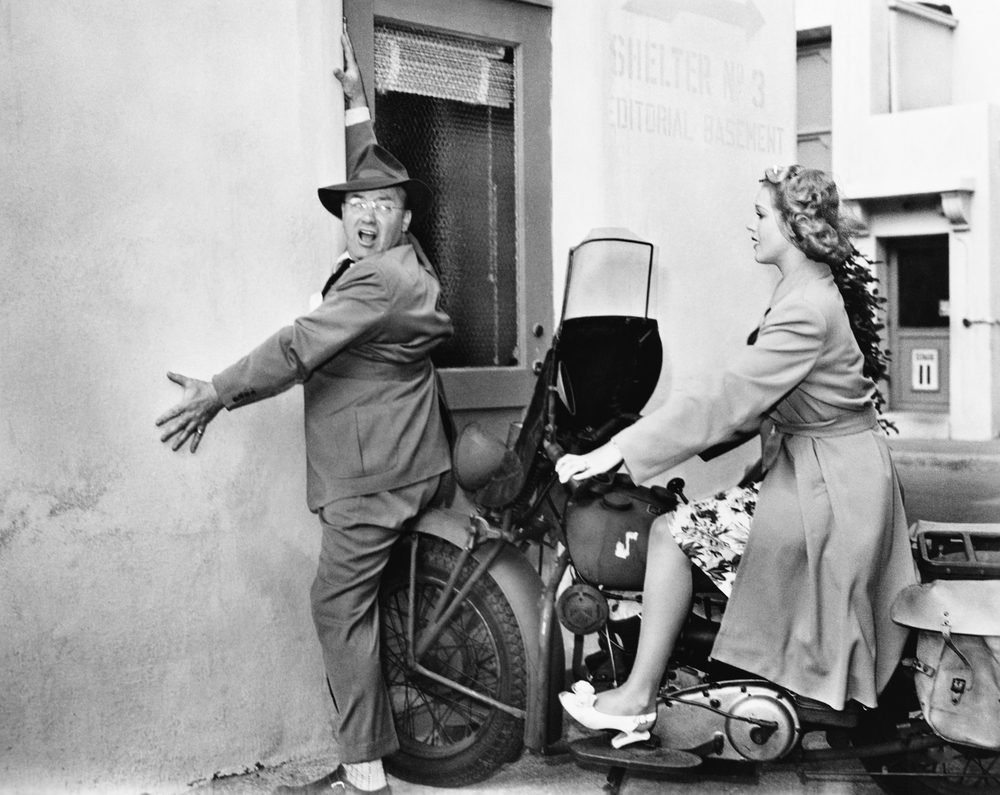 The Right Choice in California Scooter Accident Lawyers
When you've been injured in a moped or scooter accident anywhere in California, finding the right California scooter accident attorney is essential to protect your rights and to make sure you obtain the compensation you deserve for your injuries and all you've been through.
Sebastian Gibson offers over 40 years of experience representing traffic accident victims and clients who deserve the best in legal representation and is ready to provide immediate assistance to you and yours after an accident.
When you work with Sebastian Gibson, you're working with someone named a Top Lawyer in Palm Springs Life Magazine year after year after year, and an attorney you can count on who has the determination to obtain a result you can be proud of. Tired of trying to reach an attorney who will actually answer your calls or who listens to and understands your concerns? Call us and see the difference when you've chosen the right California moped and scooter accident lawyer for your case.
California Scooter Accident Attorney Sebastian Gibson, the Right Lawyer for Your Scooter Accident
Each year there are far too many moped, scooter, motor-driven cycle, electric bike and skateboard accidents in California that are caused by negligent drivers of cars and other vehicles.  If you've been the victim of such a moped, eBike, scooter or skateboard accident, you need a personal injury lawyer experienced in the handling of such cases.
The vast majority of moped and eBike accidents, electric scooter accidents, motor-driven cycle accidents, electric bike and skateboard accidents in California are caused by negligence or by careless or reckless drivers who simply lose concentration or whose attention is distracted.
The California Vehicle Code statutes are meant to prevent negligent driving but drivers act negligently when they become distracted when they play with the radio, their smart phone, text or tweet, send e-mails, talk to passengers, sing, groom themselves, bend down to pick up something that's fallen off a seat, resolve a dispute between children or tend to an infant.  When they perform these or any number of other tasks while driving, they become inattentive to the road, and injuries are caused to riders of motorcycles and to their passengers.  Now add the fact that riders of scooters traveling at only 15 miles per hour may be on the roadway or crossing a street from sidewalk to sidewalk, and you have a catastrophe in the making.
While electric scooters or eBikes are quickly appearing on sidewalks in towns which have large numbers of out of town visitors and tourists such as Santa Monica, San Francisco, Malibu, Palm Springs, and throughout Orange County beach communities such as Huntington Beach and Laguna Beach, it is clear that these scooters are likely to show up in cities throughout California.  In cities and communities where drivers are distracted enough by the sights and have to be careful to avoid jaywalking pedestrians, now drivers must also be on the lookout for riders of scooters, most of whom are not wearing helmets and some of which may have been drinking before hopping onto a scooter or electric bicycle.
While people in California are becoming used to seeing Bird or Lime scooters on their city streets and sidewalks, a slew of other companies are already delivering their scooters to cities as well.  Scoot scooters, Spin scooters and Skip scooters are already in San Francisco and other companies have plans to add their scooters to cities across California as well.
Cities like Riverside are not only finding scooters on their sidewalks during the day, but scooters at night as well that flash different colored lights to help pedestrians avoid tripping over the scooters at street corners.
If you've been injured in an accident while riding an eBike or electric scooter in California, Californie Scooter Accident Lawyer Sebastian Gibson has been recognized by Palm Springs Life Magazine as One of the Top Lawyers of 2018, 2017, 2016, 2015, 2014, 2013, 2012 and 2011.  He's been called "Brilliant" and "A Legend."  If you want a top lawyer on your side, call Sebastian Gibson today at (760) 776-1810.
Even More Electric Scooters Can Be Expected in California
In addition to Bird and Lime electric scooters, there are a number of other scooter startup companies preparing to place electric scooters in cities across California and the U.S.  Among newcomer scooter companies are Scoot scooters, Swiftmile scooters and finally Jump scooters, which is a part of Uber.  If that weren't enough, Ford recently paid over $40 million to buy scooter startup Spin scooters.
If you've been injured in a California scooter accident anywhere in California, or have lost a loved one in a wrongful death scooter accident, you need a California Scooter Accident Attorney with the knowledge to obtain a settlement the truly compensates you for all the loss you've suffered.  The right choice in such an eventuality, is California Scooter Accident Lawyer Sebastian Gibson.
Moped Accidents, Scooter Accidents, eBike Accidents, Skateboard Accidents, And Much More
With over 40 years of experience as a personal injury attorney, Sebastian Gibson serves victims involved in these and other types of motorcycle accidents including scooters, mopeds, electric bikes, skateboards and other types of electric cycles.  Many of these moped and skateboards accidents in California involve serious spinal cord injuries and traumatic brain injuries as well as injuries to passengers where the vehicle allows for one.
Our personal injury lawyers in California have handled motorcycle accident cases involving distracted and inattentive drivers, drowsy driving, aggressive driving, road rage intentional driving, negligent or careless driving, drunk driving accidents, reckless driving, hit and run accidents, intersection crashes, failures to stop at red lights and stop signs, accidents caused by speed, motorcycle accidents caused by distracted drivers and drivers using their cell phones to text or tweet at the time of their accident.
Annually, there are thousands of negligent moped, eBike, scooter and skateboard accidents in California as well as accidents involving electric bikes, motor-driven cycles and motor-driven skateboards.  They are caused by drivers who are reckless, careless, inattentive, and dangerous when they fail to look for motorcyclists on the road or assume they can make a turn or take another action without failing to look all around them for a rider on a moped, scooter or skateboarder.
The victims of these negligent drivers are not only moped, scooter, bike, electric bike and skateboard riders and their passengers, but they also include drivers of cars, pedestrians, bicycle riders, riders of sport bikes and mountain bikes as well as children playing and these accidents cause broken bones, internal injuries, back and neck injuries, soft tissue injuries, scars and on occasion, catastrophic injuries, paraplegia, quadriplegia and wrongful deaths.
With the growing popularity and access to electric scooters placed all around major cities in California, we expect that the number of scooter accidents in California is rapidly increasing and will continue to increase monthly and yearly.  Today, cities and scooter companies are scrambling to come up with solutions to prevent scooter accidents from occurring all across California and requiring millions of dollars in medical treatment, and swamping already busy emergency rooms in hospitals.
Facing some resistance by city governments to having electric scooters placed all over city sidewalks, Bird, a major scooter company, plans to drop off scooters at the homes of customers who request them and give them total control of the scooters for a day.  Bird will then pick up the scooters in the evening, recharge them and rent them to someone else the following day.  However, that's just one idea being considered by an ever growing number of scooter companies.
Today, there is also a growing trend to both rent electric bikes, also known as eBikes, and to convert existing bikes to eBikes.  At the Law Offices of California eBike Accident Lawyer Sebastian Gibson, we've even drafted contracts and agreements for companies specializing in eBike conversions, eBike rentals and eBike test rides.
Why Cities like San Diego in California Have A Problem With Electric Scooters
The main problem cities like San Diego have with electric dockless scooters is that after people ride them, they can leave them anywhere and in fact do so.  Cities aren't thus just worried about the safety of riders of scooters, they're also worried about the safety of pedestrians.  Cities like San Diego, Santa Monica, Malibu and other cities across California in large metropolitan areas like Orange County and Los Angeles are not only worried about pedestrians and riders of scooters, they also don't appreciate the clutter on their sidewalks and streets.
Among ideas to prevent the clutter on sidewalks in cities where scooters have almost overnight appeared by the thousands, is to keep charging users until the scooters are properly parked.  Other ideas are to place docks in cities for recharging scooters.
In the case of pedestrian accidents caused by scooters haphazardly placed on sidewalks, some scooter accident lawyers will undoubtedly consider looking to hold the last rider of a scooter responsible when a person trips over the scooter and is seriously injured, especially in a darkly lit area.  The drawback of such an action, however, is that it is unlikely the previous scooter rider will have any insurance to cover the rider's negligence in where they negligently leave their scooter for someone to trip over it.
California Scooter Accident Lawyer Sebastian Gibson Can Provide Representation To Riders In Moped, Scooter, Bike and Cycle Accidents Throughout California
California Scooter Accident Attorney Sebastian Gibson provides representation and advice to victims of negligent motorcycle, bike, scooter and moped accidents which occur from Palm Springs to Orange County, from San Diego to Santa Monica, San Luis Obispo and beyond, and up and down the coast of California and in land to Palm Desert and throughout the Coachella Valley.
We offer representation to riders and passengers injured by the negligence of other drivers from San Diego, Santa Monica, throughout Los Angeles, Newport Beach and Orange County, Santa Barbara and to Temecula, from Beach Cities like Hermosa Beach, Manhattan Beach, Laguna Beach and Huntington Beach to San Francisco and the Napa and Sonoma wine country, from one side of California to the other and all of the cities in between.
When you retain our offices, you can feel confident California Scooter Accident Attorney Sebastian Gibson will seek the compensation that's not only right for what you're going through, but also for any medical problems you may have in the future.  Don't let the negligent actions of another in a moped, bike, scooter or skateboard accident destroy your life without getting the compensation you deserve for your injuries as a rider or passenger.
San Diego 2018 Bird Electric Scooter Death Accident
It was probably only a matter of time until there was a scooter accident resulting in the death of a Bird scooter rider in San Diego, and on December 22, 2018, only days before Christmas, a scooter rider died after being struck by a car.
The accident happened in the city of Chula Vista about 12 miles from downtown San Diego.  The driver of the car involved reportedly had been traveling with a green light, when the rider of the scooter appeared in front of him without warning.  The driver of the car that struck the scooter rider from behind was not intoxicated.  The rider of the scooter was rushed to a hospital, but did not survive.
This unfortunate accident serves as a reminder that riders of scooters must take extra precautions when riding scooters at all times, but especially at night when it's dark outside.  Wearing a helmet, using lights and reflectors call all help to prevent scooter accidents or lessen the injuries when an accident happens.
This was the second scooter accident in San Diego that occurred on the same night.  In the second accident, two people were riding tandem on a Bird scooter when they reportedly lost control and crashed in Hillcrest.  In that accident, a women who was not wearing a helmet suffered a serious head injury.  While helmets will not be required of scooter riders in California as of January 1, 2019 unless required by a city ordinance, the lesson of these two accidents is clear.  Wear a helmet if you intend to ride an electric scooter in California.  It could save your life.
California Scooter Accident Attorney Sebastian Gibson is also a California Scooter Wrongful Death Lawyer.  Don't let your enjoyment of riding a scooter in San Diego or anywhere in California result in a tragedy which requires our services.
A Highly Experienced Scooter Accident Lawyer in California, Watching Out For You, All Along The Way
With law degrees in both the U.S. and the U.K., Sebastian Gibson has over 40 years of experience in California and in London, the last 25 years of which have been representing motorcycle accident victims in California.  During that time he's been frequently interviewed on radio and TV for his expertise, his wit and humor.  The author of thousands of articles on the internet, Sebastian Gibson has also written for the Los Angeles and San Francisco Daily Journal newspapers and is the author of a recently published book in 2012.
With millions of dollars in settlements for his motorcycle and car accident clients and families who've lost a loved one, Sebastian Gibson has been named one of the Top Lawyers for the past eight years by Palm Springs Life Magazine and for good reason. He's known for his wit and humor, and a determination to make sure his clients receive the compensation they deserve.  He has also been named as a "Superb" Lawyer by Avvo, which rates attorneys throughout the U.S.
With offices in Palm Desert and Newport Beach, our personal injury law firm can represent you against an insurance company for a moped, scooter, electric bike, motor-driven cycle or skateboard accident caused by the negligence of another, anywhere in California, both inland, and up and down the coast from San Diego to Orange County and from college towns like San Luis Obispo and Santa Barbara and beyond.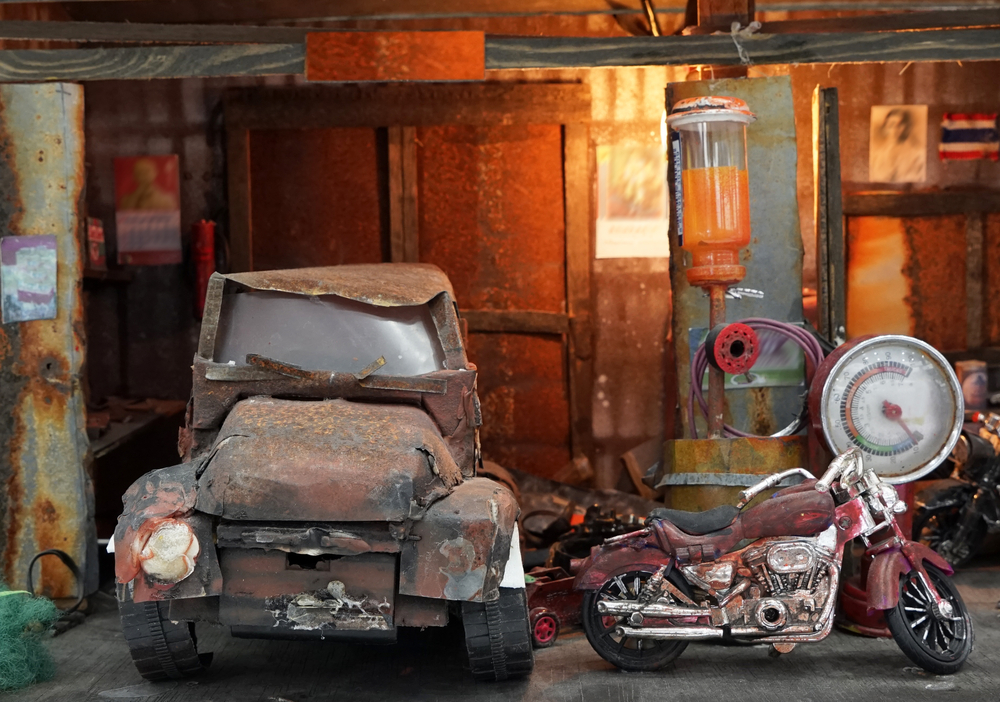 You Get Your Road Rash And Fractures Healed, We'll Take It From There
The most important thing for you to do after being the victim of a moped, scooter, bike or skateboard accident caused by an negligent or careless driver or one where the other driver was inattentive or distracted, is to get the best possible treatment you need for your injuries.
Depending on the level of impact to you or your vehicle, you're almost certainly in some, and perhaps a great deal of pain, may still be off work, and may be worried how you're going to pay for medical treatment if you have no health insurance.
We can safely guide you through your scooter, eBike, moped, skateboard or motorcycle accident, deal with the insurance adjusters and refer you to doctors who will wait to be paid out of any settlement for the treatment they provide to you.
California Scooter Accident Lawyer Sebastian Gibson
For decades, California Scooter Accident Attorney Sebastian Gibson has been representing personal injury clients in California.  Over the years, we've obtained millions for our personal injury clients and applauded safety improvements to benefit residents and visitors across California.  However, in over 40 years of practicing law, we have never seen a development which has the propensity to injure a segment of vehicle users like the widespread use of electric scooters in California has done in such a short period of time.
As a California Scooter Accident Lawyer, it's easy to foresee thousands of scooter accidents occurring as more and more cities suddenly find thousands of electric scooters deposited all across their sidewalks and hundreds of thousands of rides occurring daily on scooters in California alone.
Drivers who are frequently tempted to look at their cell phones while stopped at a light or worse, while driving, now will need to be even more careful not to do so at the risk of hitting someone on an electric scooter or possibly an electric skateboard in the future.  Even as self-driving vehicles become common in the future, drivers of vehicles with self-driving software may still need to keep their hands on the wheel in case self-driving vehicles are not sufficiently alert for riders of electric scooters and skateboards.
Don't Let An Insurance Company Dismiss Your Moped, Scooter or Skateboard Accident Claim
Now is when you need a California moped scooter accident lawyer most.  We'll prevent you from falling into traps set by insurance company adjusters who may either be ignoring you or calling you constantly, trying to trip you up by taking a recorded statement to either pin the blame on you or to get you to say you're fine before you can even identify all your aches and pains.
Despite their warm and friendly image on TV, an insurance company will almost always claim you over-treated, had pre-existing medical conditions, and will search for anything they can find to use against you or to claim you were also negligent either in failing to avoid your moped or scooter accident, or that you rode out into traffic on your skateboard or bike without watching.
In these difficult times, after an insurance company tells the victim of a negligent moped or scooter accident their case has little value, when that's not the case at all, an insurance company offer of $250 may sound like a good deal to a skateboard, scooter or electric bike accident victim desperate to repair or replace their bike or scooter so they can get back to riding it to school or for fun.
Unfortunately, that's how insurance companies make money, by paying as little as they can to unrepresented skateboard, cycle and moped riders, unaware of their rights and how an experienced motorcycle accident lawyer can obtain much more for their injuries.
Over the years, our offices have helped thousands of motorcycle, scooter, moped and car accident victims and their passengers injured by the negligence of others to defeat insurance company efforts to pay them little or nothing for their serious injuries and we can help you.
With respect to Uber, Lyft, Lime and Bird scooter operation or any scooter as new companies such as Razor are preparing to join in the rush to put dockless electric scooters on sidewalks in California cities, you must be at least 16 years of age and have a California driver's license but are not required to have a license specific to scooters.  You must also wear a helmet while riding a scooter and may not travel faster than 25 miles per hour on the road, although that will no longer be the case starting in 2019 in California unless local authorities require them.  Local authorities are allowed to further regulate the use of these electric scooters and some cities are requiring that operators be at least 18 years of age and travel no faster than 15 miles per hour.
Under the No Helmet law passed by Governor Brown in 2018, starting January 1, 2019, only scooter riders under the age of 18 will be required to wear a helmet.  City governments, however, may still require helmets for all electric scooter riders.  The new law also increases the number of roads scooter riders can legally travel on.
Call Sebastian Gibson For Your Lime, Bird, Uber and Lift Scooter, Bicycle, Racing Bike Or Skateboard Accident in California
The time to act is now, before the insurance company concludes your case can be resolved for pennies on the dollar because you're unrepresented and categorizes your case as having little more than nuisance value.  Call the number at the top of this page to talk to California Scooter Accident Attorney Sebastian Gibson.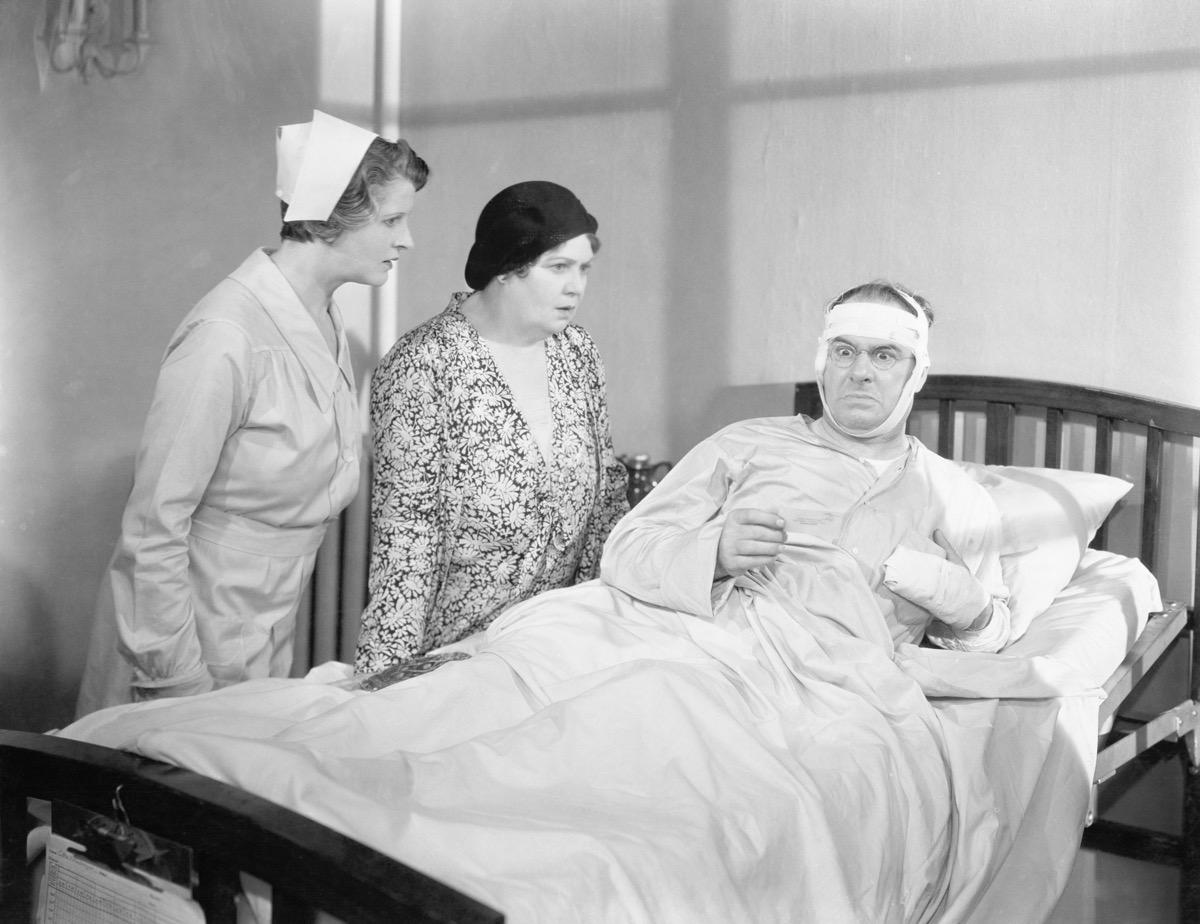 If you've been injured on an electric scooter, moped, motor-driven cycle, eBike, electric bike, eScooter or skateboard accident in California and your accident was caused by someone else's negligence, call California Scooter Accident Lawyer Sebastian Gibson at (760) 776-1810 for a free consultation.