Palm Springs Real Estate Non-Disclosure Lawyer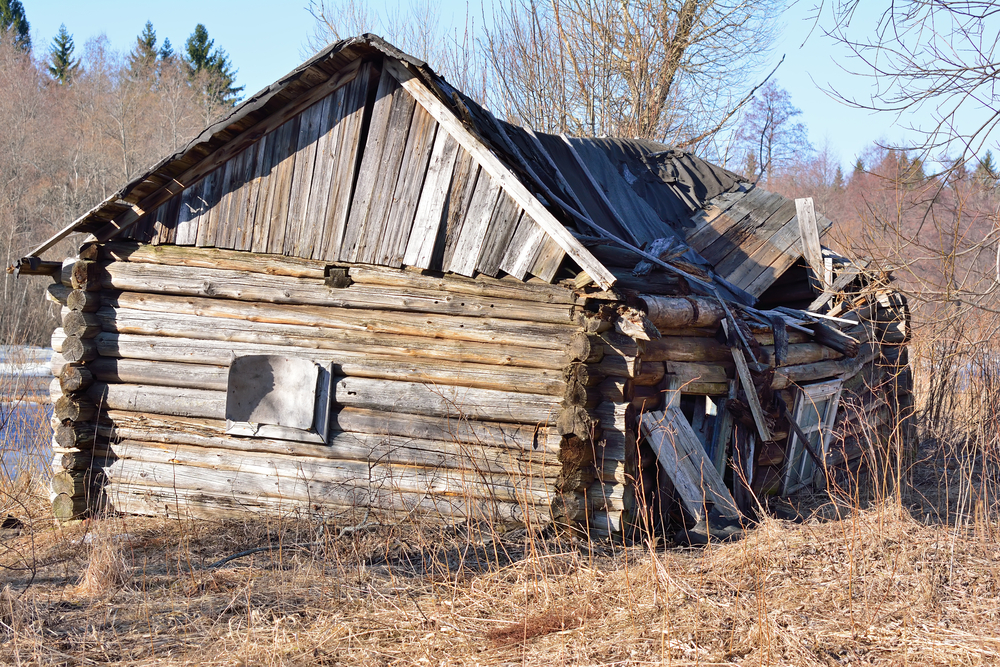 Palm Springs Real Estate Non-Disclosure Lawyer, The Right Choice
Palm Springs Real Estate Non-Disclosure Attorney Sebastian Gibson, When You've Been Misled In A Real Estate Transaction
A seller who intentionally or negligently fails to disclose defects, dangers or problems with the property being sold or under-discloses those problems, can be liable for considerable damages.
If you've purchased a home and now you've discovered a condition that should have been disclosed, Palm Springs real estate non-disclosure lawyer Sebastian Gibson can advise you whether you have a good case and advise a strategy best for your situation.
Whatever size your real estate non-disclosure dispute is, our law firm can litigate it or resolve it.  Fighting is what we do.  If hundreds of thousands of dollars or millions are at stake, we'll put together a team of litigation attorneys in California to prosecute the defendant in your case or to defend you with tenacity and with all the experience we've gained in over 35 years of practice.
Sebastian Gibson has been recognized by Palm Springs Life Magazine as One of the Top Lawyers of 2016, 2015, 2014, 2013, 2012 and 2011.  He's been called "Brilliant" and "A Legend."  If you want a top Palm Springs real estate non-disclosure lawyer on your side, call Sebastian Gibson.  Call us today at (760) 776-1810.
Forceful Litigation, Tenacious Arbitration, And Purposeful Mediation To Resolve Your Real Estate Non-Disclosure Dispute
In most cases, before we rush into litigation, we'll explore whether the other party is open to settling the dispute by means of mediation or arbitration before a retired judge in California or by means of other informal means of dispute resolution. However, if the other party is unwilling to resolve the case by mediation or arbitration or if the real estate contract you signed does not require it, we can file a lawsuit without further delay.
As a law firm which specializes in real estate non-disclosure disputes, you can feel confident we'll seek the most we can in compensation not only for the damages you've suffered, and if you wish, we'll seek to enforce your contract for the sale of real estate in California.
For over a quarter of a century in Southern California, the Law Firm of Sebastian Gibson has been successfully handling civil disputes, personal injury claims and litigation.  We've recovered millions of dollars for our clients, saved millions more in our defense work.
A Uniquely Experienced And Talented Attorney, Ready To Assist You Today With Your Real Estate Non-Disclosure Litigation In California
With law degrees in both the U.S. and the U.K., Sebastian Gibson has over 35 years of experience in California and in England.  He's been frequently interviewed on radio and TV for his expertise.  The author of thousands of articles on the internet, Sebastian Gibson has also written for the Los Angeles and San Francisco Daily Journal newspapers and is the author of a book published in 2012.
Choosing the right Palm Springs real estate non-disclosure lawyer to handle your case and one who will explain all your options can make all the difference. Sebastian Gibson has been called "Brilliant" and "A Legend."  He's known for his wit and humor, and a determination to make sure his clients receive the compensation they deserve.  He has also been named as a "Superb" Lawyer by Avvo, which rates attorneys throughout the U.S.
With multiple offices in California, our civil dispute law firm can represent you in any type of civil dispute, anywhere in California, both inland, and up and down the coast, from Newport Beach and throughout Orange County to Palm Springs and Palm Desert, from San Diego to Santa Barbara and San Luis Obispo, from Victorville to Riverside and Indio, from Temcula to Los Angeles and north to San Francisco and Napa.
California Real Estate Non-Disclosures, Real Estate Fraud, And Much More
In California, sellers of real estate have disclosure obligations, and so does the agent for the seller of property.
California Association of Realtor (CAR) purchase and sale agreements and disclosure forms require that the seller disclose any problems with the roof, pests, the structure, heating, air conditioning, electrical problems and any other material defects that could adversely affect the value of the property.
The problem arises when a seller fails to properly disclose the problems he or she knows to exist with the property, or under-discloses the significance or extent of those problems.
Sellers are supposed to disclose defects that they knew about or should have known about, including structural defects such as roofs that leak, and heating and air conditioning, electrical and plumbing problems.
Sellers must also disclose other material defects which may affect inspections, appraisals, and future resale value. This includes failures to get building permits for modifications done and failing to have the modifications inspected by the local building and planning department.
Helping To Evaluate The Strength Of Your Case
We can help you decide whether you have a strong enough case to pursue against the seller or defend you if you've been accused of a non-disclosure. Whether the non-disclosure is so significant as to be worth pursuing, is the first step the purchaser of real estate must determine when considering a lawsuit or mediation for the non-disclosure by a seller.
Conversely, if as the seller or the seller's agent, you've received a letter from a buyer or their attorney alleging non-disclosure, fraud or concealment, you should immediately consult with us.
Fraud in real estate occurs when there is a material misrepresentation of facts, concealment or a non-disclosure of facts.  Failing to disclose in real estate is fraud by omission.
Agents for sellers breach their fiduciary duty by committing or perpetuating a fraud or concealment. Commonly, they will seek to point the finger at the seller, but in real estate an agent or broker who fails to inspect the property as well also breaches their fiduciary duty.
Even in an "as-is" sale of real estate, the seller and the seller's agent are under a duty to disclose concealed or known material facts that are not known or observable by the buyer.
In real estate and construction, we can also assist you with any kind of real estate dispute, construction and construction defect litigation, HOA association litigation, and lease disputes, including actions for damages or specific performance when one side or the other decides to back out of the sale.
Enforcing The Agreement To Sell The Property
A seller cannot back out of a sale of real property the seller has agreed to when the seller gets another offer that's better or suddenly decides they want to stay in the house after all. In this type of situation, which occurs all too frequently, the buyer can enforce the purchase contract by pursuing mediation or arbitration, or by filing a suit for specific performance if either the contract does not require mediation or arbitration first or such an attempt at resolving the dispute is unsuccessful.
In suits for specific performance, the buyer sues the other party and requests the court to order the property to be sold as previously agreed.  In such a lawsuit, a seller may also be required to pay the buyer's damages and attorneys  fees.
The same holds true if a buyer backs out of the sale without a valid legal excuse.  The seller may utilize mediation or arbitration, depending on what's contained in the purchase and sale agreement or file a lawsuit seeking damages and attorneys fees.
In some cases, neither party is at fault, where for instance, financing falls through, because a lender gets cold feet when they determine the value of the property isn't worth the risk in a falling market.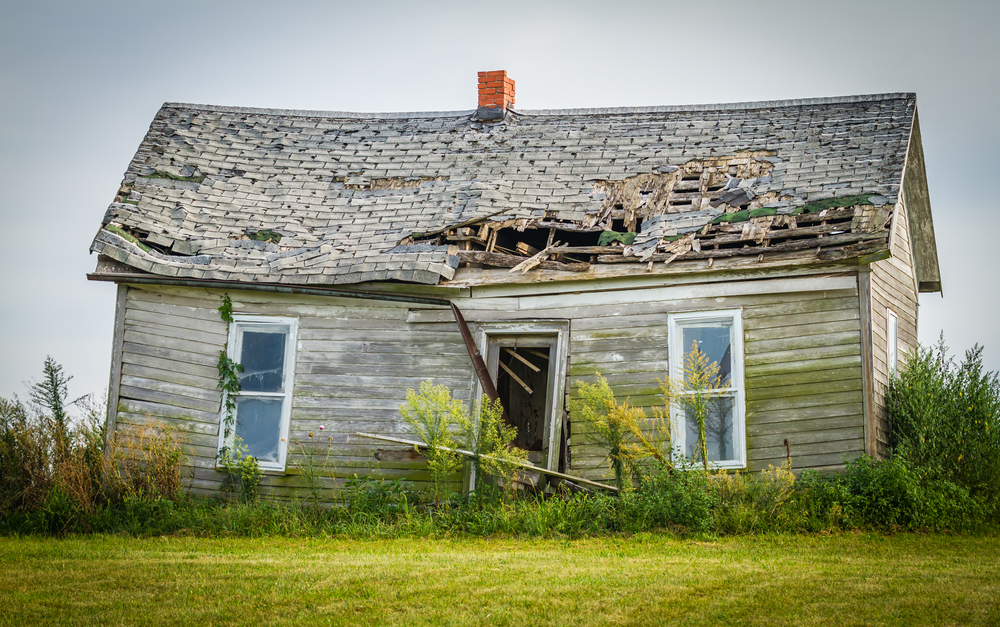 When It Matters Most, Call Sebastian Gibson For Your Real Estate Non-Disclosure Fraud Litigation In Southern California
Now is when you need a Palm Springs Real Estate Non-Disclosure lawyer, before further damage results to you from the purchase of property with a condition that was non-disclosed.  Call the number at the top of this page to discuss your case with Sebastian Gibson.
If you've been damaged by the fraud of another party who sold you property without disclosing material defects, dangerous or unsafe conditions in the sale of real estate in California in violation of non-disclosure real estate rules and you need a Palm Springs Real Estate Non-Disclosure Lawyer in the Coachella Valley, call Attorney Sebastian Gibson toll free at (760) 776-1810 for a free phone consultation.