California Shipping Transportation Business Lawyer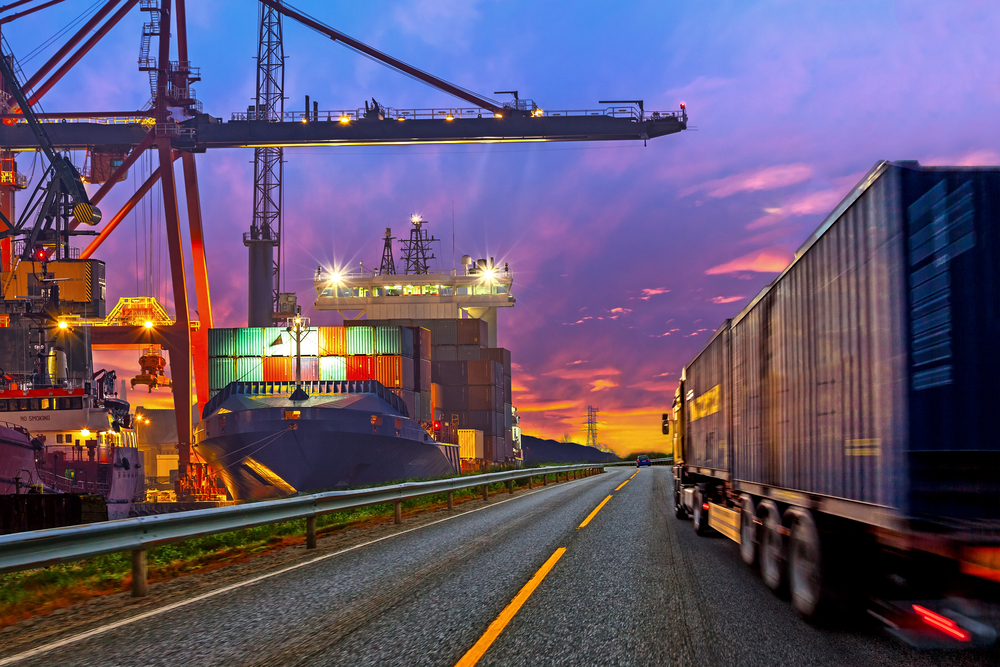 California Shipping Transportation Business Attorney Sebastian Gibson, The Right Choice in Business
When you've poured your time and efforts, and years of your life into building up your business, finding the right California shipping transportation business attorney to protect it is the best way to ensure all your efforts are not in vain.
Whether you need contracts drafted, copyright or trademark protection, representation in litigation, corporate formation, restructuring or dissolution, or simply down to earth business advice, you deserve the finest in legal service.
A common situation involves the loss or damage to cargo during transport when the manufacturer of products hires a carrier to transport valuable cargo without a formal written contract and the carrier's insurance company denies coverage.  We can assist companies who find themselves in this situation.
Sebastian Gibson offers business owners with more than 35 years of representing business and corporate clients and is ready today to assist you today in your endeavors to grow and prosper without legal worries.
When you work with Sebastian Gibson, you're working with someone named a Top Lawyer in the prestigious Palm Springs Life Magazine year after year, and who's been named a "Superb" Lawyer, their highest rating, by Avvo, which rates attorneys all across the U.S. Sebastian Gibson is one of those rare attorneys with experience not only representing small and medium sized businesses in California, but a lawyer who has also represented multi-national corporations internationally as well while working in London.
The California Shipping Transportation Business Lawyer You Want On Your Side
If your business involves transportation, your company is likely to be involved with air, road, towing, shipping or logistics in the movement of goods, people, machinery, produce or other items of commerce.  As such, you have to be concerned with local, state and federal laws, proper licensing, permits and contracts as well as vehicle codes, insurance claims and accidents giving rise to litigation and you need an experienced California shipping transportation business lawyer.
If you provide support services to the air transportation industry, you may be engaged in airport operations, servicing, repairing, maintaining and storing aircraft, air traffic control services, baggage handling services, and cargo handling services.
In the rail transportation support business, you may be involved with servicing, repairing, overhaul,  rebuilding, maintaining, loading and unloading rail cars.
You may operate ports, harbors, docks, piers or marinas or be involved in marine cargo handling services, providing navigational services to shipping or have a marine salvage business.
You may be a freight forwarder, engaged in arranging transportation of freight between shippers and carriers, a marine shipping agents, or customs broker.
Or you may be engaged in engaged in packing, crating, and otherwise preparing goods for transportation.
At the Law Firm of Sebastian Gibson we specialize in offering legal representation to a wide range of companies in the transportation industry.  From truck transportation to transporation by air, ship and rail, from towing to logistics, we can assist you with your transporation issues.  From Palm Springs, Palm Desert, Indio, Coachella, Fontana, Ontario, Rancho Cucamonga, Bakersfield, San Diego, Santa Barbara, Orange County and up to San Francisco and Sacramento, from the coastal cities to the inland hubs and markets, we serve the transportation industry and other types of business entities throughout California and internationally.
Sebastian Gibson has been recognized by Palm Springs Life Magazine as One of the Top Lawyers of 2016, 2015, 2014, 2013, 2012 and 2011.  He's been called "Brilliant" and "A Legend."  If you want a top lawyer on your side, call Sebastian Gibson.  Call us today at (760) 776-1810.
As a transportation or logistics company, you need to have the right business entity in California, have the right licensing, utilize non-disclosure agreements, have an understanding of general business law, utilize well-drafted contracts and agreements, and be able to recognize problems that may result in litigation and ones in which the assistance of a law firm such as ours can prove invaluable.
If you need legal advice for your road, air, freight, shipping, towing, transportation or logistics business, need contracts to be drafted, negotiated or reviewed, or litigation defense or plaintiff business litigation, call the Law Firm of Sebastian Gibson and put a top-rated law firm on your side protecting your best interests.
If you have a road, air, freight, logistics or shipping transportation dispute, our law firm can litigate it or resolve it.  Fighting is what we do. If hundreds of thousands or millions are at stake in litigation, we'll assemble a team of attorneys to evaluate your situation, and determine the most efficient approach to either pursuing or defending your road, air, freight, towing, logistics or shipping transportation business or resolving litigation in a manner that's favorable to you.
Road, Air, Freight, Towing, Logistics And Shipping Transportation Business Contract And Litigation Lawyer, Sebastian Gibson
With your road, air, freight, towing, logistics or shipping transportation business protected by Attorney Sebastian Gibson, you can rest easy, knowing your legal matters are in capable hands, as we take the load off your shoulders, protect your best interests and put a stop to actions that may be harming you and your road, air, freight, towing, logistics or shipping transportation business and pursue damages in litigation for any harm caused to you in California and elsewhere.
Sebastian Gibson has been chosen one of the Top Lawyers for the past six years by Palm Springs Life Magazine for good reason.  The author of thousands of articles on the internet, Sebastian Gibson has also written for the Los Angeles and San Francisco Daily Journal newspapers and is the author of a recently published book with sales throughout the U.S.
With law degrees in both the U.S. and the U.K., Sebastian Gibson has over 35 years of experience in California and in England.  He's been frequently interviewed on radio and TV for his expertise and is widely followed on Twitter, Facebook and on multiple blogs.
Choosing the right lawyer to draft your road, air, freight, towing, logistics or shipping transportation business agreement or to handle your litigation can make all the difference. Sebastian Gibson is known for his wit and humor, and has also been named as a "Superb" Lawyer by Avvo, which rates attorneys throughout the U.S.
How We Can Help With Your Logistics Or Transportation Business
From Palm Springs and Palm Desert, to Orange County and San Diego, our road, air, freight, towing, logistics or shipping transportation expertise can be of assistance to you.  We can assist you in your road, air, freight, towing, logistics or shipping transportation legal matters from Los Angeles to Santa Barbara and from San Jose to San Francisco.  We assist clients in a wide range of business matters from cities up and down the coast of California and inland as well as to business clients in other parts of the U.S. and internationally.
If you have legal needs in your road, air, freight, or shipping business and need a transportation or logistics lawyer to draft, negotiate or review a transportation agreement of any kind, we can draft the contract that will best serve your needs.
Should you need to pursue litigation against a party that is causing you damage or if you've been unjustly sued, we can provide you with representation to obtain the damages you're entitled to receive.  In a very short amount of time, we can put together a team of lawyers to stand in your corner and wage battle with those who would do your business economic harm.
Tenacious Arbitration, Forceful Litigation, And Purposeful Mediation Of Your Road, Air, Freight, Towing, Logistics Or Shipping Transportation Litigation
Before filing suit, we'll explore whether the opposing party is open to settling any dispute you may have by means of mediation or arbitration before a neutral judge in California experienced in the issues at hand or by other informal means of dispute resolution.  However, if there is the risk that damage may be done without quick action, we can draft and file a lawsuit in the appropriate California court within hours in an emergency situation.
For over a quarter of a century in California, the Law Firm of Sebastian Gibson has been successfully handling business, personal injury and other civil litigation.  We've recovered millions of dollars for our clients, and saved millions more in our defense work.
When It Matters Most, Call Attorney Sebastian Gibson For Your Road, Air, Freight, Towing, Shipping Or Logistics Transportation Business
If you need assistance with air, freight, shipping, logistics or other transportation legal matters, you'll want to take advantage of our expertise.  Simply call the number at the top of this page and talk directly with Sebastian Gibson.
With offices in California in Palm Desert and Newport Beach and years of experience in London, Attorney Sebastian Gibson can assist you with your transportation legal matters throughout California, the United States and internationally as well.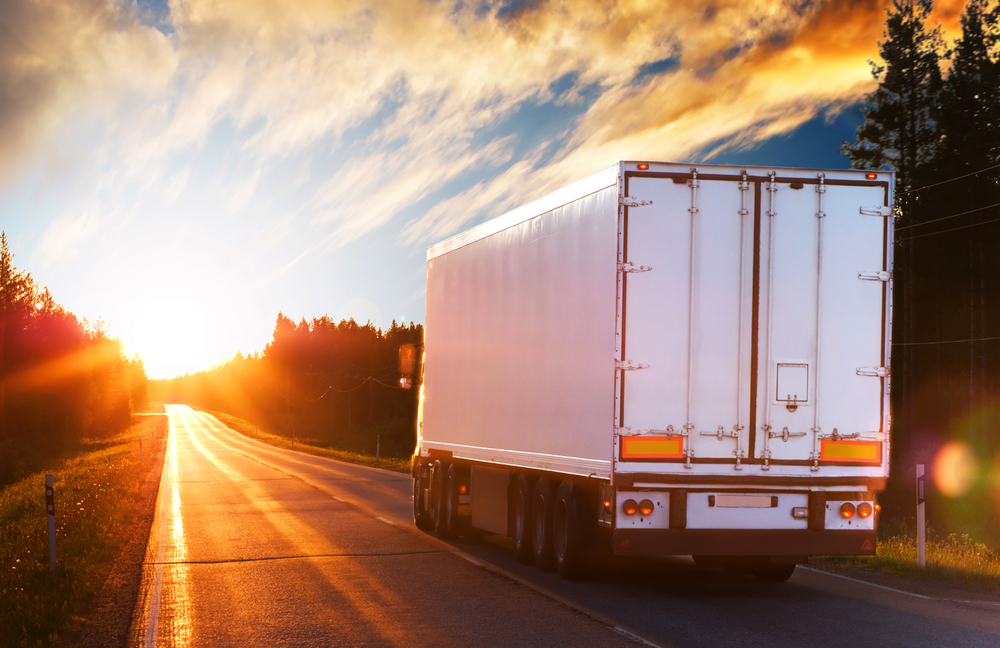 When it matters most and you need a top-rated lawyer for your shipping transportation contracts, advice or business litigation in California or internationally, call Attorney Sebastian Gibson at (760) 776-1810 to discuss how we can best assist you with your legal matters in the road, air, freight, towing, logistics or shipping transportation industry and protect your transportation business.