California Internet & Bank Cyberfraud Lawyer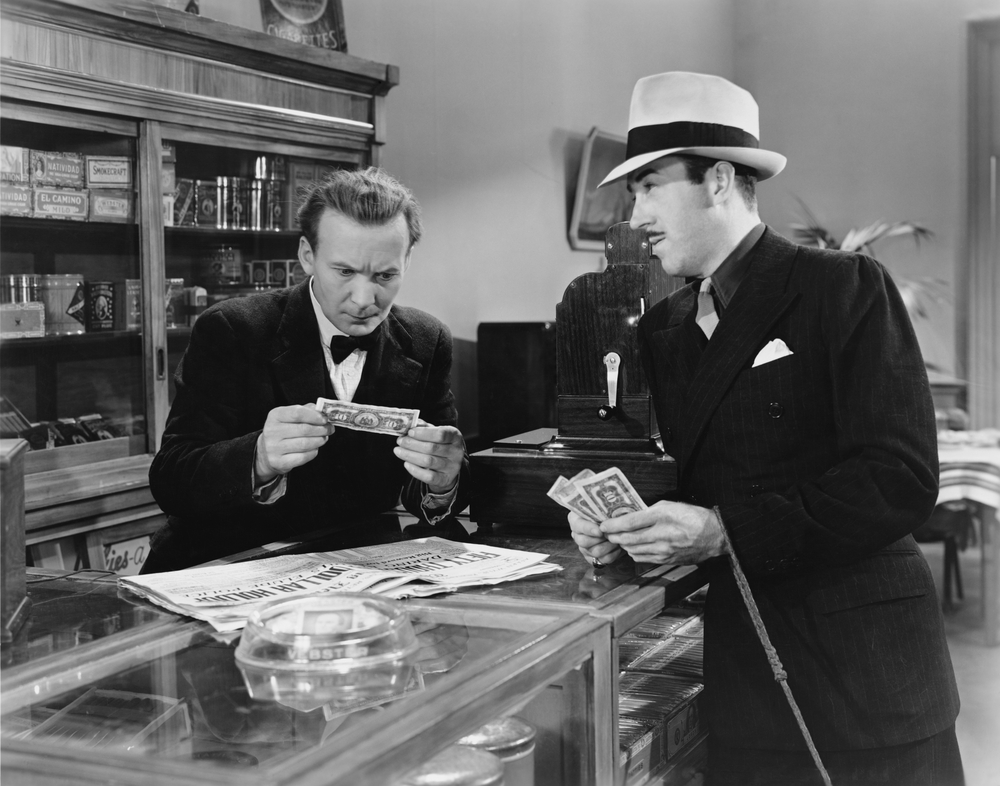 California Banking Cyber Fraud Attorney
California Cyberfraud Lawyer Sebastian Gibson, The Attorney to Call if You've Had Funds Stolen and Your Bank Wont Take Responsibility
If you've been the victim of online banking cyberfraud and your bank either won't accept responsibility to refund you for your losses or are seeking repayment for additional sums lost by your bank from a cyber attack of your accounts, call the Law Firm of Sebastian Gibson. With offices in the Palm Springs area in Palm Desert as well as in our Orange County office in Newport Beach, we serve individuals and businesses throughout California from San Diego to Malibu, and from Santa Barbara to San Francisco.
California Cyberfraud Banking Attorney Sebastian Gibson has been named a Top Lawyer the past 7 years in a row by the prestigious Palm Springs Life Magazine and rated "Superb" by Avvo, their highest rating, which rates attorneys all across the U.S.
With law degrees in both the U.S. and U.K. and over 40 years of experience as an attorney both in California and in London, California Cyber Fraud Bank Lawyer Sebastian Gibson is the right choice when your business or personal bank accounts have been drained by cyber criminals who have stolen your identity to defraud you through no fault of your own and your bank won't accept responsibility and refund you the amount lost due to a scam of you and your bank.
Our experience over the past four decades makes the Law Firm of Sebastian Gibson the Right Choice for your representation in banking and internet matters.. Sebastian Gibson has been called "Brilliant" "Superb" and "A Legend" and as an experienced business lawyer, he can provide you with the advice and representation you need when you've been scammed by cyber criminals and lost your personal or business funds from your accounts at your bank.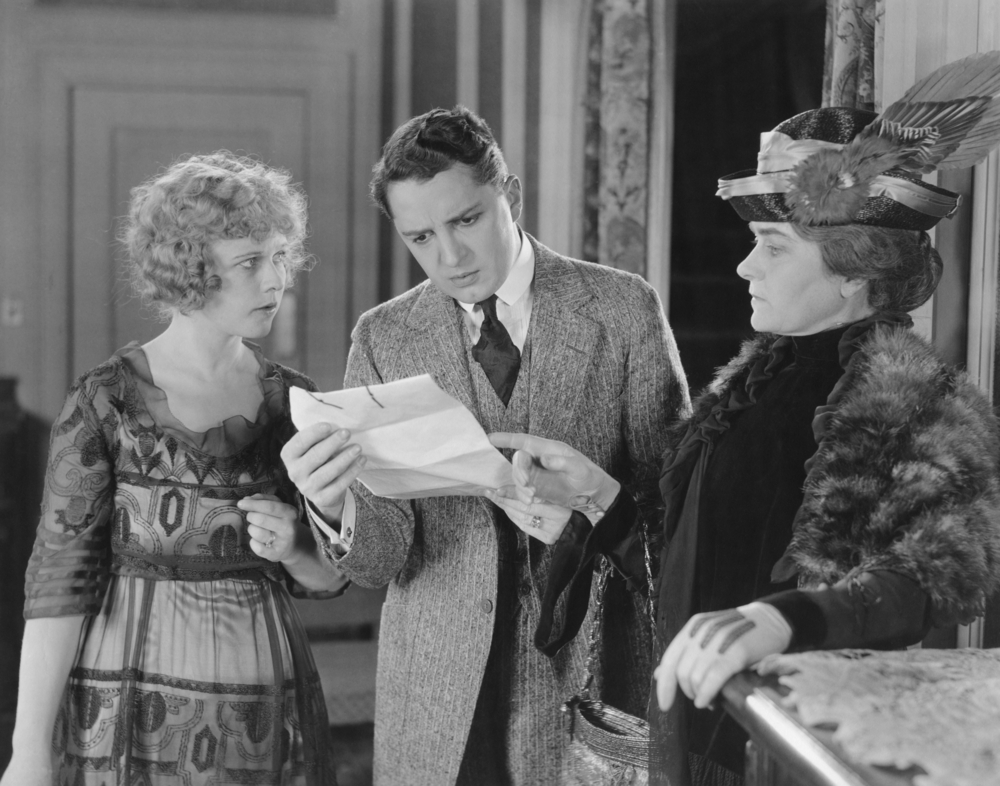 Time Is Of The Essence After Cyberfraud Attacks Of Your Bank Account, Online or of Your Business
Internet fraud cases involving identity and personal or business banking information theft, as with credit card fraud, requires you to act quickly upon the discovery of the fraud. If you've been the victim of cyberfraud and have discovered the loss of money from your bank accounts or other savings, you should seek legal advice immediately, before the situation worsens and you lose more of your hard earned money or the lifeblood your business depends on.
There are many lawyers to choose from, but few attorneys are experienced in cyber crime and internet fraud. Talk to an attorney who has stayed up to date in what is fast becoming a dire situation for businesses who thought they could rely on their bank or other institutions to protect their savings and reimburse them when they've been victimized by cyber criminals.
Today, more businesses than ever before are having their bank accounts hacked by cyber criminals who gain access to their financial information either from security breaches at their bank or by the use of malware inadvertently placed on their business computers. Once that happens, cyber criminals can drain business accounts within hours or days as they transfer your money into their hands and then disappear.
At the offices of Attorney Sebastian Gibson in Palm Desert and Newport Beach, we will assist to provide you with honest counsel after evaluating your situation to determine what remedies you can pursue after cyber fraud and the likelihood of success.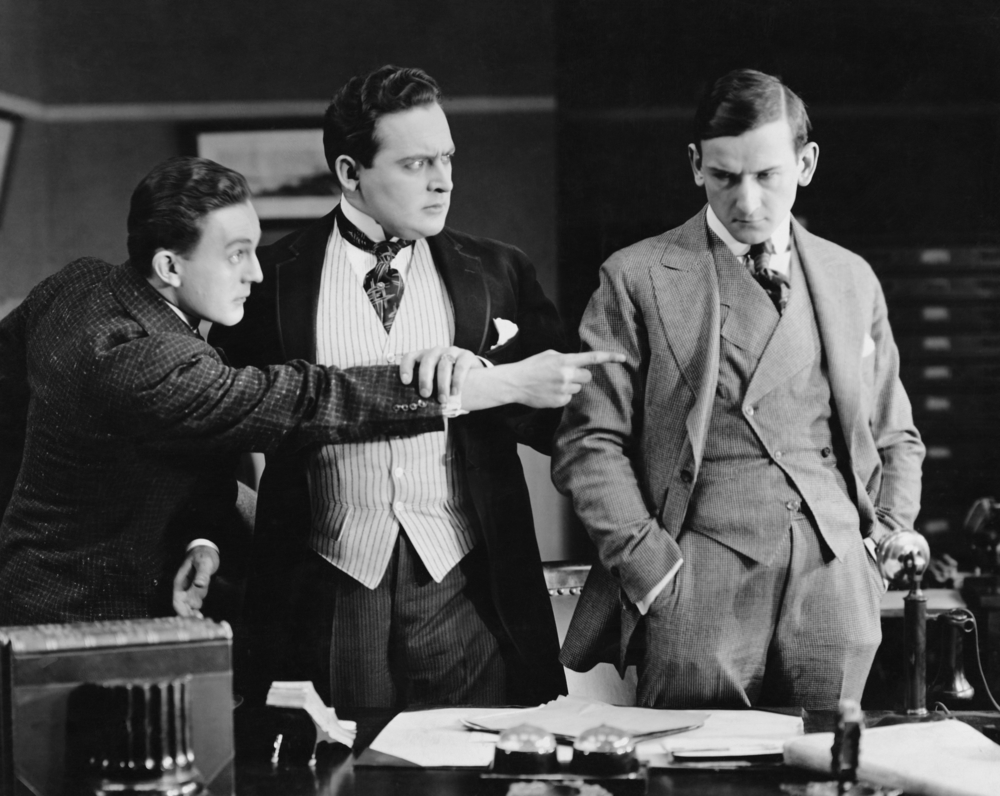 Banks Today Frequently Refuse to Accept Responsibility For Cyberfraud. Don't Assume You Have No Rights.
If your bank is telling you they won't take responsibility after your online bank funds have been stolen by cyber criminals using the internet, you're not alone. Banks today will commonly refuse to accept responsibility for the funds you trusted them to keep safe from cyber criminals.
Banks will tell you that cyberfraud is a recent phenomenon and they can't protect against these new age scams. However, cyberfraud has been around since soon after the start of the internet was created. It's only the fact that as the amounts stolen have become staggering, that its become more noticeable how banks and other institutions have begun, or in many cases, have always had a policy to shift responsibility onto the shoulders of individuals.
What hasn't been noticed by individuals, small businesses or even by sophisticated investors and large businesses, are the fine print in banking conditions and regulations that can shift responsibility for cyberfraud losses onto individuals who own businesses.
Cyber Criminals Act Quickly, Which Doesn't Help Matters On Weekends When Your Bank Is Closed
Cyberfraud happens so frequently when your bank is closed, there's a term called "Friday Afternoon Fraud." While your credit card company will suspend your credit card the moment they see the purchase of electronics at a large retailer or the use of your card while you're on vacation in another country, the transfer of hundreds of thousands of dollars from your business account will, in some cases, go unnoticed until it's too late.
A school district in Pennsylvania lost more than $700,000 from funds transferred in 74 separate transactions over a two-day period. A company in Texas had $1.2 million stolen in 43 transactions within 30 minutes. A company in Maine was robbed of nearly $600,000 over five nights.
While a large company may be able to survive after a cyber attack of this magnitude, a small business most commonly will not be able to do so. Large or small, companies often don't realized they've been victimized until weeks or months later. Days later are already, in most cases, too late. As we've seen with security breaches of even a credit reporting agency, such breaches are often not disclosed right away as the company assesses the magnitude of the security breach. Large companies, rather than face a public relations nightmare, may prefer not to disclose the damage to their systems after a cyber attack.
If your computer has been hacked, or you've been pharmed or phished, cyber criminals will not only know your banking information, they may also know from your emails or social media postings when you are out of communication, in meetings, on vacation or otherwise unavailable to be contacted even if your bank were to notice something suspicious with your bank accounts.
The Internet Cyber Fraud Lawyer You Need To Assess Your Computer Protection And Assess Your Chances of Recovery After Your Bank Account Has Been Victimized by A Cyber Attack
As an attorney with cyberfraud experience in California who's represented clients from offices in Palm Springs, Orange County and in London, Sebastian Gibson has a wealth of experience with business, banking and internet law both in the U.S. and internationally. With his experience in international and commercial transactions, Sebastian Gibson's decades of experience in California and Great Britain provides the perfect compliment to not only protect the rights of his clients, but to help them to determine what steps can be taken to prevent further cyber fraud and online attacks using their stolen financial information.
Regulation E of the Electronic Fund Transfer Act
While individuals are protected for the most part when through no fault of their own, cyber criminals have transferred tens or hundreds of thousands of dollars from their bank accounts, the same cannot be said of a bank's responsibility when the funds are stolen from a business account, even if you are the sole owner of that business.
Consumer bank regulations over their accounts are covered by Federal Reserve Regulation E. This regulation requires banks to provide reimbursement for certain types of losses due to fraud. But Regulation E does not apply to business accounts. Those accounts are instead covered by the Uniform Commercial Code.
While banks will generally reimburse individual consumers (non-businesses) from cyberfraud involving their individual bank accounts or theft from their credit cards, Regulation E of the Electronic Fund Transfer Act does not protect business accounts with the same protection.
The Federal Financial Institutions Examining Council has enacted security guidelines to better protect business customers from internet and cyber fraud. These guidelines require banks to perform risk assessments and educate their customers to security awareness. If that sounds weak to you, you're not alone. If your business accounts have the ability to send funds through wire transfer or to third parties through financial service companies, you may want to reconsider having such a convenience in view of today's increased risks.
The Uniform Commercial Code (UCC)
Uniform Commercial Code (UCC) Article 4A applies to electronic funds transfers between banking customers. Under this Article, if a bank has adopted commercially reasonable security procedures to verify electronic transfers and has used those procedures in good faith, it can pass on the liability for fraudulent fund transfers to the business customer.
While banks are required to provide business customers with this "commercially reasonable" security, a bank which provides what is determined to be "commercially reasonable" can use this Article to their advantage and refuse to reimburse a business that has become the victim of fraudulent money transfers.
Millions and millions of bank account customers have had their financial information stolen from banks when their security has been breached. Despite this, banks can still hide behind the "commercially reasonable" defense to refuse to reimburse a business that has been targeted by cyberfraud criminals and will even refuse to cease collection efforts against customers who have lost funds in excess of what was in their account.
FDIC Insurance
A common response by victims of cyberfraud who have lost their business funds and who may even owe their bank additional money is, "Doesn't the FDIC cover this?"
Unfortunately, FDIC Insurance is simply what covers your deposits in the event of a bank failure. It has nothing to do with reimbursing an individual or business after funds are stolen by cyberfraud, unless perhaps in the event the cyber attack is so large as to cause your bank's failure. In today's world unfortunately, it's no longer inconceivable, if it ever was, to imagine a bank failure from occurring as the result of cyberfraud.
Bank Responsibility To Individual (Non-Business)Victims of Cyber Fraud
While under federal law, a bank is for the most part responsible to reimburse an individual who finds that their individual bank account has been hacked and their funds drained from the account, a bank can still refuse to reimburse an individual who has made it too easy for cyber criminals.
A financial institution must still be notified within 60 days after a fraudulent transaction appears on a bank statement. A bank will also want to know if you violated your banking requirements by, for instance, writing down or sharing your pin number or if you've violated any of their other requirements.
Although in the past, cyber criminals have focused on business accounts from which they may be able to transfer hundreds of thousands or millions of dollars because such transactions have a more likely chance of looking normal, individuals are no longer safe, if they ever were, from the ever growing number of cyber attacks and with the loss of so much of their financial information obtained by cyber criminals in bank and other consumer security breaches.
If your bank advertises today or in the future that they provide or offer zero-fraud liability protection to their consumer (read non-business) customers, you're likely to read in the bank's fine print that business customers are not afforded this protection.
And unlike credit card companies which employ sophisticated fraud detection systems that not only detect but which alert credit card users to unusual activity on their cards, many banks do not employ the same systems.
Call California Cyberfraud Bank Lawyer Sebastian Gibson in Palm Springs and Newport Beach
For decades, Sebastian Gibson has represented businesses and individuals who have been taken advantage of by others in their industry or by people who have sought to scam them in their lives. When considering which of the many attorneys who practice general business law to hire in California, when it comes to this specialized area of law, you want a lawyer who is knowledgeable in cyberfraud and banking regulations after being victimized by a cyber attack on your bank account.
At the Law Firm of Sebastian Gibson we employ computer and information technology experts to assist us in the representation of our clients. The cost of such experts can be substantial, but when the losses (or the savings to avoid such losses) are substantial, the cost can be worth it. Sebastian Gibson is the cyber fraud bank and information technology lawyer to turn to in these matters and the counsel you keep for life.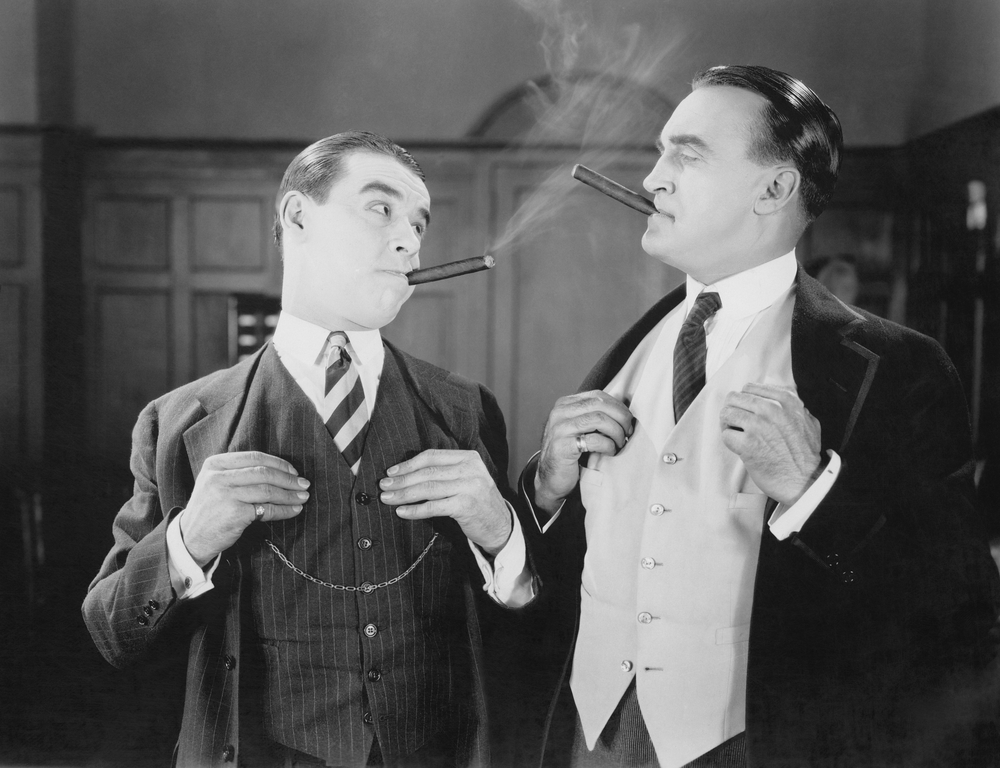 The Cost of Fighting Banks Who Refuse To Reimburse A Business After A Cyberfraud Attack
There are numerous horror stories on the internet of businesses who have lost hundreds of thousands of dollars due to cyberfraud. Worse than simply losing money from accounts, banks in some situations will allow their customers to go into the red incurring losses far in excess of the funds in their accounts. When that happens, the bank may employ a collection agency to seek repayment of the funds lost by the bank on your account.
In one well-known case, a bank spent over $1.2 million to seek reimbursement when they could have settled for $200,000. A bank is not obligated to provide the "best" security measures available, as a judge noted. If the security provided by a bank is comparable to that offered by other banks, a bank may not be found to be responsible for an account holder's loss. Whether or not a bank has provided comparable security or "commercially reasonable" security is the key question in such cases.
Each case is determined by the individual facts that occurred in each specific situation. Some customers have prevailed against their banks and have been reimbursed by their bank's insurance company. However, in most of those cases, there has been a fact situation which showed banking mistakes which led to the cyber fraud.
However, with the assets that a bank or their insurance company can throw in legal fees against an individual who has already suffered a substantial monetary loss, it's likely a good many individuals and businesses simply accept the loss rather than spend more money fighting their bank.
The Right Choice in Internet and Bank Cyberfraud Attorneys
At the Law Offices of Sebastian Gibson we offer our services to individuals and companies with their civil and transactional matters, insurance claims, business fraud and misrepresentation litigation, breach of fiduciary duty litigation, and with their online cyber fraud banking matters and identity theft.
Over the past 40 years as an International Business Lawyer, California Cyberfraud Attorney Sebastian Gibson has represented major companies, celebrities in the entertainment industry and hard working individuals throughout the U.S. and the U.K. during his years of practicing law both in the U.S. and in London. He has not only represented major corporations, but also foreign government agencies, and members of a royal family.
With the increase in internet crime and the reluctance of banks and other entities responsible when you become the victim of cyberfraud, the Law Firm of Sebastian Gibson is ready to help you to meet and confront these challenges to avoid having your life savings or business assets depleted by cyber criminals.
Common Cyber Account Takeovers Through Phishing and Pharming
Phishing occurs when an online cyber fraud criminal sends an e-mail that purports to be from a financial institution. The recipient is urged to comply immediately by confirming their bank account information to avoid a more serious consequence.
The email looks legitimate. It has the graphics and logo of the recipient's bank. In fact, it looks identical to the recipient's bank's website. But it's not. And as soon as the recipient of the email logs on, they have provided the cyber criminal with all the necessary information to transfer funds out of that account and into theirs.
The phony bank account website may even have the name of the email recipient's bank in the website address. But what the recipient often fails to notice, is that the website address has a sub-domain as part of the address that will take the email recipient to a special server which, after the recipient's bank account is drained, will no longer be able to be found by the authorities, if any authorities are even looking.
Pharming is a scam in which a cyber crook exploits a vulnerability in the user's computer. The computer is then tricked into visiting an equally looking real but ultimately bogus website. The computer user is convinced they are at their bank's website, logs in and without realizing, provides the cyber criminals with their personal information that the criminals use to transfer funds. The bogus site is the "pharming" site. One or two days after the site is put up, it is taken down and moved to a new domain.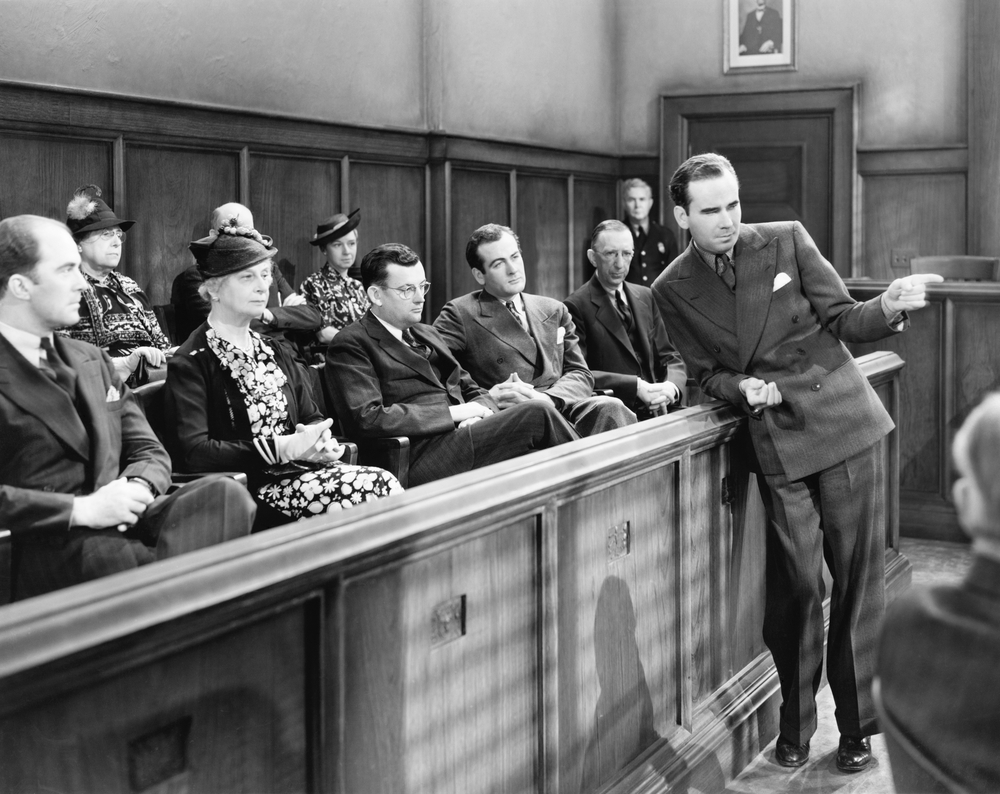 What Can An Individual or Business Owner Do To Prevent Cyberfraud?
When you make an appointment for a consultation to speak with Cyberfraud Attorney Sebastian Gibson at our hourly rate, we'll provide you with steps you can take to prevent cyberfraud attacks on your bank accounts.
In the meantime, take steps to control access to your personal and financial data. Change your passwords frequently. Talk to your bank to learn what is expected of you and what you can do to improve your security. Talk to a computer expert who should also know how to protect your computer from hacks. Purchase business insurance that covers cyberfraud. If your insurance company does not offer such coverage, find one that does.
Easiest of all, if you have substantial funds in your business account that does not need to be there, transfer the excess funds to a personal account that has a greater likelihood of being reimbursed by your bank in the event of a cyber attack. Just don't delegate this to someone else.
Cyberfraud Representation Throughout California by California Cyber Fraud Attorney Sebastian Gibson
In addition to the victims of cyber fraud in one's business, and with assets held in bank accounts and other financial matters, we have considerable experience with the misuse of images in advertising without proper releases or authority and constantly strive to ensure that our clients reputations are aggressively protected in public and in social media.
There are lawyers by the dozens probably within a few miles of your home and even more attorneys withing throwing distance of your business. But doesn't it make sense to hire an attorney with knowledge of internet law and cyberfraud when faced with a matter of this magnitude?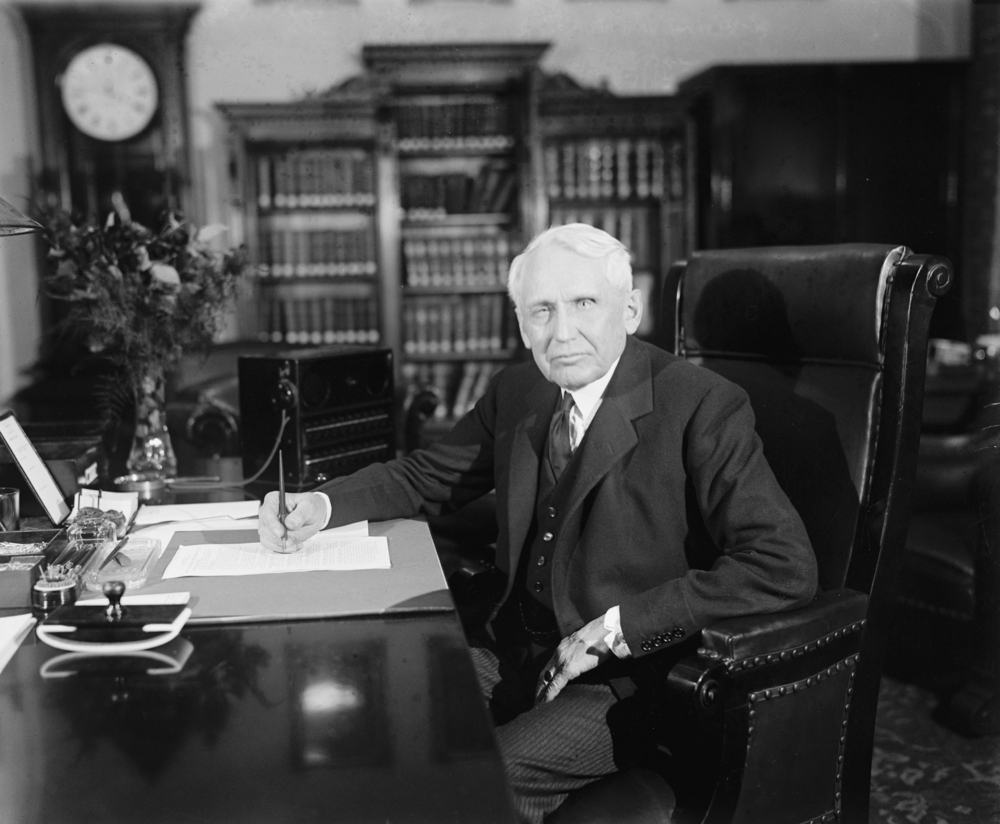 The Right Choice for All Your Cyberfraud Bank and Internet Matters Throughout California From Palm Springs and Palm Desert to Newport Beach, Throughout Orange County, in Malibu and Internationally is Sebastian Gibson
Sebastian Gibson graduated cum laude from UCLA. He went on to graduate magna cum laude from law school in Wales, Great Britain and received a further law degree from the University of San Diego School of Law. He has since then practiced law in London and from offices in Palm Desert and Newport Beach and recently expanded his practice to Malibu to better serve clients in the Los Angeles area of California.
Sebastian Gibson is also a published writer and also wrote and recorded a musical. He has also written articles for both the Los Angeles and San Francisco Daily Journal Newspapers.
If you have need of a California Cyberfraud Bank or Internet Attorney, call us at (760) 776-1810 to make an appointment in our main office in Palm Desert, or for a meeting anywhere in Palm Springs and throughout the Coachella Valley, in Newport Beach, and throughout Orange County.
We're also available to meet with victims of cyberfraud in Malibu, San Diego, Los Angeles area and anywhere in California or internationally when on retainer for large matters. You can also email us at SgibsonEsq@aol.com for internet and cyberfraud matters in California, in London and elsewhere in Great Britain, throughout Europe and globally.