Palm Springs Entertainment Attorney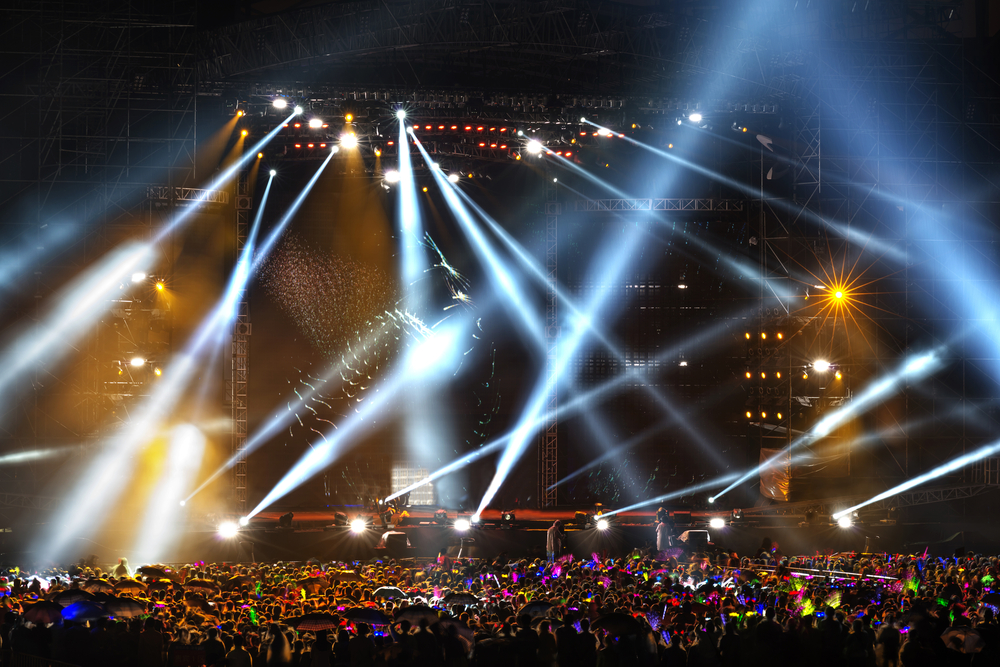 Palm Springs Entertainment Lawyer Sebastian Gibson
The Right Choice in California Entertainment Lawyers
Whether you're an aspiring artist or an established musician or actor in the entertainment industry, finding the right Palm Springs entertainment attorney to guide and develop your career is the best way not only to protect your interests but also to attain the recognition you deserve for your talents.
Sebastian Gibson offers artists in the Palm Springs area with over 35 years of representing entertainment clients and is ready to assist you in all of your entertainment aspects. We can help whether you need protection against those who would profit from the unauthorized use of your name or image in advertising or need copyright or trademark protection.
We can scrutinize an endorsement deal, review and negotiate a modeling agency contract, or draft every type of film production agreement that's needed in the industry. We can draft artist management contracts, represent you in litigation, or simply provide advice in regards to your aspect of the entertainment industry. We stand ready to assist you in all of your endeavors.
In working with Sebastian Gibson, you're working with a California entertainment attorney who has law degrees both in California and in Great Britain, who was a former musician who performed on the stage internationally and on national TV, the creator of a stage musical recorded in London, a published book author and a writer for California's top two legal newspapers. He understands the unique difficulties creative people face today and the many ways talented people are taken advantage of.
The Right Entertainment Choice, Palm Springs Entertainment Lawyer Sebastian Gibson
Entertainment disputes in Southern California can require assembling a team of entertainment dispute lawyers who specialize in litigation to immediately file a lawsuit and take it to trial, or they may simply require utilizing the services of a renowned Palm Springs entertainment attorney such as Sebastian Gibson to draft a letter demanding damages from the other party in the dispute and demanding that they cease and desist from doing further harm to our client.
Because of the years of international experience Sebastian Gibson has had as an entertainment attorney in London prior to opening offices in California, we can assist you whether you reside in Southern California or elsewhere, and whether the actions of the other party are causing damages to you just in California or anywhere else in the world as well.
Whatever size your entertainment dispute is, our law firm can litigate it or resolve it.  Fighting is what we do.  If hundreds of thousands of dollars or millions are at stake, we'll put together a team of litigation attorneys in California to prosecute the defendant in your case or to defend you with tenacity and with all the experience we've gained in over 35 years of practice.
Palm Springs entertainment attorney Sebastian Gibson has been named one of the Top Lawyers of 2016, 2015, 2014, 2013, 2012 and 2011 by Palm Springs Life Magazine.  He's been called "Brilliant" and "A Legend."  If you want a top Palm Springs entertainment lawyer on your side, call Sebastian Gibson today at (760) 776-1810.
Tenacious Arbitration, Forceful Litigation, And Purposeful Mediation To Resolve Your Entertainment Dispute in Southern California
In most cases, before we rush into litigation, we'll explore whether the other party is open to settling the dispute by means of mediation or arbitration before a retired judge in California or by means of other informal means of dispute resolution.  However, if there is the fear that important evidence may be lost without quick action, Palm Springs entertainment attorney Sebastian Gibson can draft and file a lawsuit in the appropriate California court within hours in an emergency situation.
As a law firm which specializes in entertainment disputes, you can feel confident we'll seek the most we can in compensation not only for the damages you or your business has already suffered, but also for any damages or loss of profits you may have in the future.
For over a quarter of a century in California, the Law Firm of Sebastian Gibson has been successfully handling entertainment disputes and litigation.  We've recovered millions of dollars for our clients, saved millions more in our defense work,  and as a result, Sebastian Gibson has been chosen one of the Top Lawyers for the past 6 years by Palm Springs Life Magazine for good reason.
A Uniquely Experienced And Talented Attorney, Ready To Tackle Your Entertainment Litigation in Southern California
With law degrees in both the U.S. and the U.K., Palm Springs entertainment attorney Sebastian Gibson has over 35 years of experience in California and in England.  He's been frequently interviewed on radio and TV for his expertise.  The author of thousands of articles on the internet, Sebastian Gibson has also written for the Los Angeles and San Francisco Daily Journal newspapers and is the author of a book published in 2012.
Choosing the right Palm Springs entertainment lawyer to handle your case and one who will explain all your options can make all the difference. Sebastian Gibson is known for his wit and humor, and a determination to make sure his clients receive the compensation they deserve.  He has also been named as a "Superb" Lawyer by Avvo, their highest rating, which rates attorneys throughout the U.S.
With multiple offices in California, our entertainment dispute law firm can represent you in any type of entertainment dispute, anywhere in California, both inland, and up and down the coast, from Newport Beach and throughout Orange County to Palm Springs and Palm Desert, from San Diego to Santa Barbara and San Luis Obispo, from Victorville to Riverside and Indio, from Temcula to Ontario and Rancho Cucamonga and of course Los Angeles, Hollywood, San Francisco and all the other cities throughout California.
Common Entertainment Disputes In Southern California
Most entertainment disputes in California, revolve around contracts with talent, whether it be for film, television or other media, rights acquisitions, film production and distribution, copyright and trademark infringement, production company disputes, cable and broadcast network disputes, defamation, submission disputes, disputes between the rights of the various parties involved in the making of the film, television, theatrical project or music.
Entertainment disputes in the music industry we see in California commonly involve disputes by and against songwriters, performers, music publishers and record labels.  They may involve copyrights, royalties, exploitation issues, and misappropriation of copyrighted music over the internet.
In modeling and in the celebrity field worldwide, Palm Springs entertainment attorney Sebastian Gibson is particularly experienced in disputes between models and their agencies, celebrities and their managers, and the misappropriation of their photos, likeness, images and name to endorse products in advertising, thus damaging their reputation and potential for earnings in the future in violation of their publicity and privacy rights, and entitling them to additional damages for the profits generated by the use of their photos, name, image or likeness.
As a  music writer and former stage performer who performed internationally and on national TV, the author of a stage musical and as a published book author, Sebastian Gibson is also particularly experienced not only in the field of music, but also in the field of book publishing and in handling disputes between writers and their agents, disputes involving traditional publishers and self-publishing entities over royalties, and with other book and e-book publishing disputes.
Other Southern California Entertainment Disputes, International Disputes, And Litigation
Entertainment dispute areas that also arise in California include fraud, intentional interference and negligent interference with a prospective economic advantage, negligent misrepresentation, unjust enrichment, breach of fiduciary duty, breach of good faith and fair dealing, civil conspiracy, unfair competition, deceptive business practices, malicious prosecution, and invasion of privacy.
Other entertainment disputes our law firm specializes in, include misappropriation of images for advertising, infringement of publicity and privacy rights of a celebrity, interference with contractual relations, interference with employment relationship, breach of confidence, misappropriation of intellectual property and trade secrets, copyright infringement, trademark infringement, defamation and false advertising.
Internationally, as well as in California and across the U.S., Palm Springs entertainment attorney Sebastian Gibson handles a wide variety of legal matters including contract negotiation and disputes involving agreements of every type.  We specialize in publicity rights and privacy rights litigation for the unauthorized use of an individual's photos, image, name or voice in advertising of products and services, for damage to an individual's or celebrity's reputation and future potential for earnings, and for violations of their intellectual property rights.
In the entertainment field we can assemble a highly experienced team of lawyers to assist you with entertainment disputes involving  film or television, music, literary rights, publishing, modeling law, sports law, copyrights, trademarks, copyright infringement, trademark infringement, celebrity representation, licensing disputes, intellectual property disputes, art disputes, fashion and jewelry design, apparel design protection and infringement, and trade secret litigation.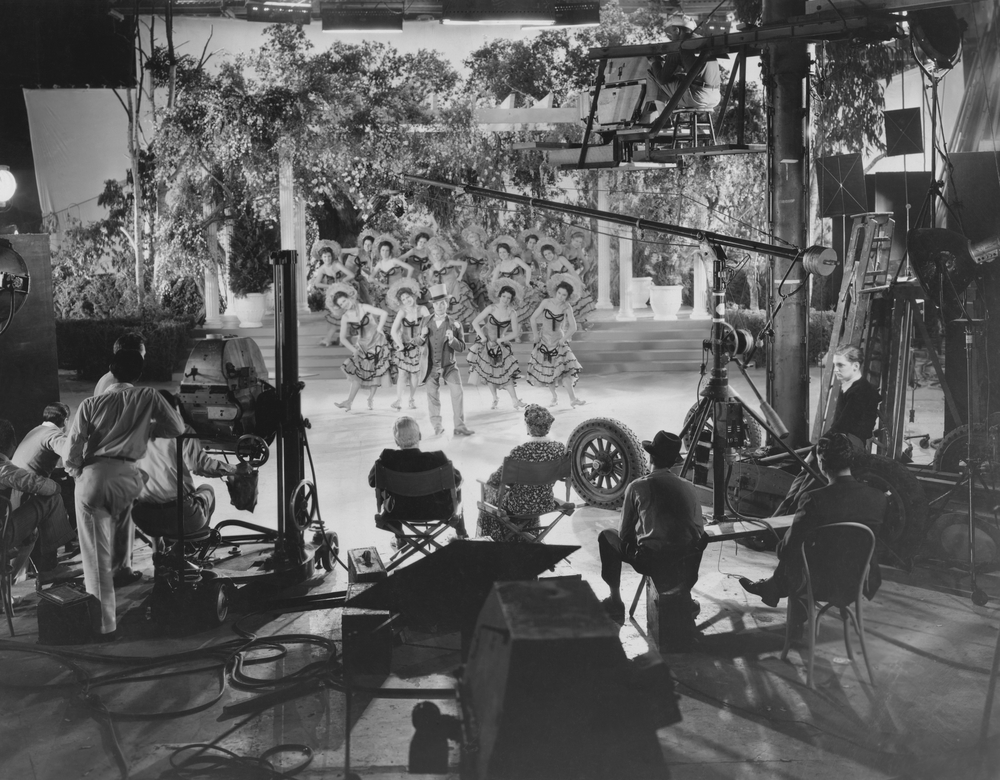 When It Matters Most, Call Entertainment Attorney Sebastian Gibson For Your Contract Litigation in California
The time to act and retain a Palm Springs entertainment attorney is now, before the other party in your dispute disposes of crucial evidence or takes actions that will harm you further in your field of entertainment.  Call the number at the top of this page to discuss your case with Palm Springs entertainment attorney Sebastian Gibson.
If you've been damaged by the actions of another party and you need a lawyer for entertainment litigation or to resolve your entertainment dispute in Southern California, call Palm Springs entertainment attorney Sebastian Gibson at (760) 776-1810 for a free consultation.